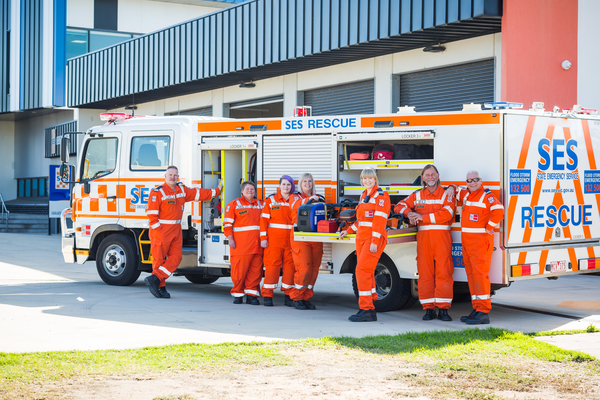 National Volunteer Week, 20-26 May, is an annual celebration to acknowledge the contribution of our nation's volunteers.
This year's theme is "Making a World of Difference".
Victoria State Emergency Service (VICSES) is recognising the 5000-plus volunteers who make a world of difference to their communities, providing essential emergency response.
Unit Controller and volunteer with VICSES Torquay, Rodney Hose, is proud to be part of the team.
"VICSES has taken me to places and allowed me to do things I never thought I was capable of doing," he says.
"I am part of a great team of men and women who make themselves available 24/7 to assist their community in times of need.
"The VICSES volunteer role is something I enjoy doing, there is no better feeling than going home knowing you have helped your community".
VICSES Geelong Unit recently welcomed nine new members who will also make a difference.
Unit Controller Geoff Bell believes these new members will enhance their response capability.
"The new members have commenced training after attending an information session and interview," he says.
"These new members will considerably bolster our capacity, particularly during periods of high demand such as storm events."
Following the success of this recent recruitment, many units across the Geelong Region including Bannockburn, Bellarine, Corio, Geelong, South Barwon, Torquay and Winchelsea are currently recruiting for new volunteers in road rescue, flood and storm response, search and rescue and incident management.
VICSES Volunteers receive accredited and comprehensive training in first aid, flood and storm response, chainsaw, road rescue, four-wheel driving and much more.
If you are interested in finding out more about what VICSES volunteers do, or perhaps how you can make a world of difference as a VICSES volunteer, visit ses.vic.gov.au/volunteer or call 1300 842 737.