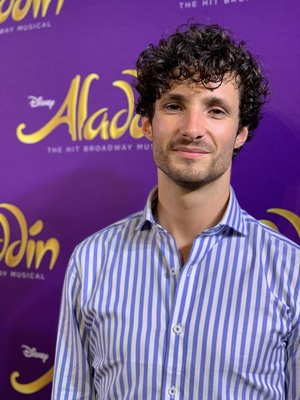 By Natalee Kerr
Geelong's best young talent will be on display at Highton Rotary's Star Search grand finale this month.
Former winner Adam Di Martino, who currently performs in Disney's Aladdin stage show, described Star Search as "great exposure".
"It was such an incredibly valuable, inspiring and humbling experience," the 25-year-old said.
"It's pretty surreal to now be doing exactly what I wanted to do since I was a kid."
Di Martino said winning the competition back in 2012 gave him "great confidence".
"I auditioned a year or two before I made it to the finals," he said.
"I remember thinking I wasn't even going to make it to the finals, so to win was super exciting and surprising.
"The song I sang in the Star Search final was also the song I used to audition to get into my musical theatre course at university, so it was a very full circle experience."
Star Search chair Stephen Bath said judges were "impressed" with the "high level" of talent at this year's auditions.
"There was more variety than last year, we had a big mix of vocalists and all different instrumentalists," he said.
Fourteen of 43 entrants earned a place at the finals, with the overall champion set to take home $1300 in prize money.
Vocal finalists are Adele Martin, Charlotte Piec, Charlotte Charles, Emma Monaghan, Indianna Wylie, Samarah Pearson and Usher Shao.
Instrumentalists include pianists Adela Karol, Hannah Williams and Jess King, guitarist Harrison Male, trombonist Harrison Steele-Holmes along with flautists Ashley Harper and Lucy Martin.
Bath said the talent quest had proved a "turning point" for many past winners, including pop star Missy Higgins and opera singer Tim McCallum.
"History shows we're unearthing performers that go on to achieve musical excellence," he said.
The 2019 Star Search final will be held at Sacred Heart's McAuley Hall on 31 May.
Finalists will perform with sound and lighting in front of a large audience and professional judges.
Di Martino said his message to finalists would be that there is "nothing to be nervous about".
"Everyone is super supportive and wants you to be good and achieve the best you can."
Tickets to the grand finale are available at www.trybooking.com/478913.
The Geelong Indy is a sponsor of Star Search.