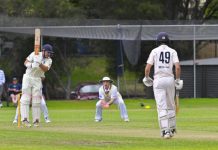 Newtown & Chilwell will resume this week at 7/149 against East Belmont in a rain-affected Geelong Cricket Association day one of round seven. It could...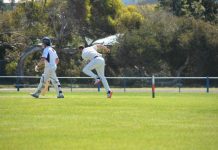 Rain thwarted Anglesea's run of five consecutive Bellarine Peninsula Cricket Association A1 Grade wins in a top of the table clash against Armstrong Creek. The...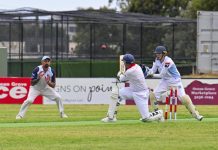 Independent photographer Ivan Kemp was busy on Saturday while dodging the storms, heading to Winter Reserve for the East Belmont vs Newtown & Chilwell...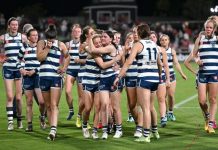 Geelong suffered a heartbreaking preliminary final loss to the Brisbane Lions in a four-point thriller. Heavy favourites to advance, the Lions had everything thrown at...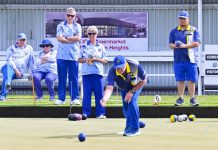 Independent photographer Ivan Kemp was at Geelong Cement Bowling Club on Tuesday for the home side's Midweek Division 5 clash against Norlane.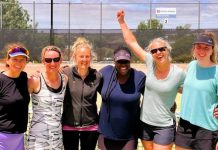 Tennis Geelong's Tuesday Midweek certainly left the best until last with this week's grand finals in both the weather and the results. The sun...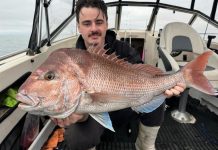 Some testing weather is making it difficult to get out for a fish over this past week but anglers sneaking out in small weather...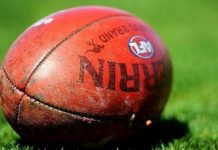 Geelong forward Chloe Scheer could make the most unlikely return in AFLW history for the Cats' preliminary final with the Brisbane Lions. With her right...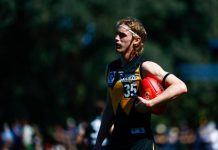 Werribee's Sam Clohesy has had to do it the hard way, but he has finally achieved his AFL dream. The Geelong product was one of...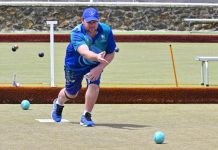 Ocean Grove increased its lead on top of the Geelong Bowls Region Premier Division ladder with a big win against Highton in round four. The...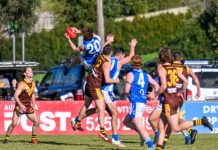 Geelong recruiting manager Stephen Wells has plucked a 26-year-old and an untried Barwon Heads star out of Tuesday night's AFL draft. The Cats added six...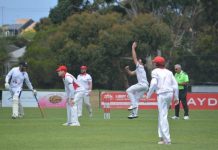 Jan Juc captain Nick Hyden is well aware that his side still has a lot of work to notch up a second consecutive BPCA...