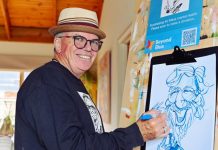 A Geelong caricature artist is offering free black and white drawings for Christmas in a quest to raise money for men's mental health. ...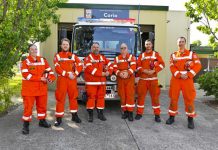 Corio's State Emergency Services (SES) unit will receive over $80,000 of state government funds for a new vehicle. The SES unit, made up of around...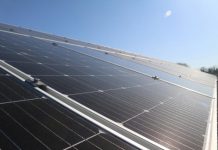 A solar company has pleaded guilty to two charges of failing to maintain a safe workplace in Leopold. AI Solar and Electrical Service...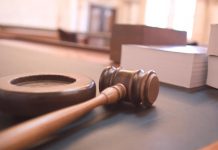 The Geelong Magistrates' Court has ordered a Delahey construction company to pay over $30,000 in fines and costs and recorded a conviction after pleading...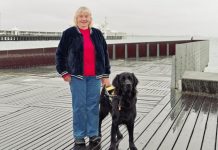 Armstrong Creek's Linda Blaik, 54, has been training with her new 16-month-old Seeing Eye Dog Kevy for three weeks. In the lead-up to International...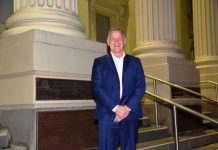 Geelong council endorsed draft master plans for community consultation for two of the city's most important areas at this week's council meeting, though not...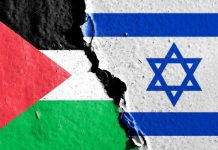 Numerous supporters of Free Palestine Geelong packed the Geelong council meeting at Highton this week, calling on the City to publicly support a permanent...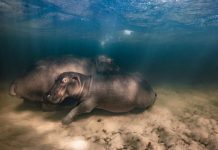 The National Wool Museum will give the public the chance to see some of the year's best wildlife photography from around the world when...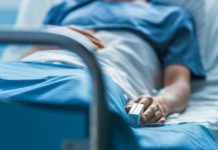 Works on the University Hospitals Geelong's new surgery hub is complete, thanks to the state government's COVID Catch Up Plan. Minister for Health...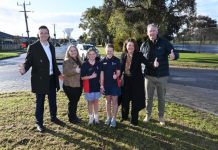 Improvements to a roundabout in Grovedale early next year will mean two busy roads will be closed for much of January. With the intersection of...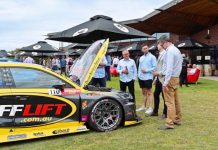 From humble beginnings with a few 'blokes' having lunch at a pub, the 18th annual Movember 'Gentlemen of Geelong' Lunch was held at Flyign...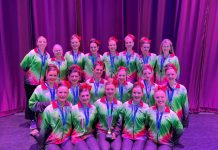 It's three cheers for Geelong Calisthenics College, with performers winning big at the state championships. The college's Masters (age 26 plus) took out...