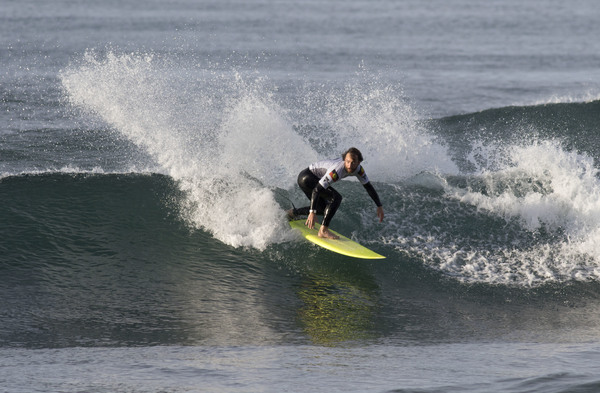 Australia's finest Indigenous surfers, including some local talent showcased their skills at Bells Beach during the national championships last weekend.
The Australian Indigenous Surfing Titles returned to the Surf Coast for its eighth consecutive year, with the finals concluding last Sunday.
A local pair headlined the final day surfing among "perfect" conditions, although neither could pull off a victory.
Torquay's Jordie Campbell finished equal third in the open men's main division after bowing out during the semi-finals.
New South Wales' Finn Hill, who has family heritage from Geelong's Wadawurrung region claimed the main title, finishing on a heat total of 15.83.
"It was really fun out in the water. The vibes were relaxed, I think that is one of the best things about this event," he said.
Hill outlasted an array of former champions including last year's over-35 master's winner Anthony Hume from Armstrong Creek.
Hume surfed to the quarter-finals of the main competition and the semi-finals of the masters division before facing elimination.
Meanwhile Jasmine McCorquodale from NSW claimed her first open women's event, finishing with a heat total of 11.34.