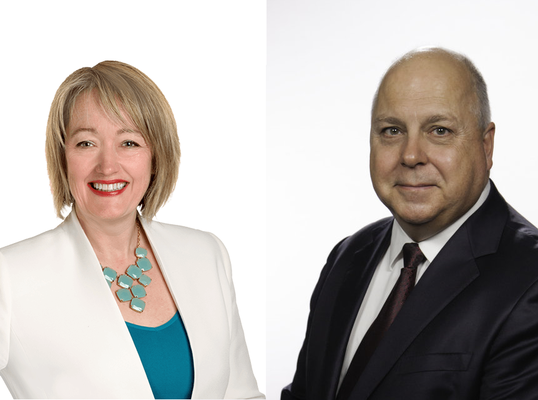 By Luke Voogt
Two Geelong-based authorities face more than $3.5 billion dollars in "dividend harvesting" raids, according Victorian opposition leader Michael O'Brien.
"Labor's election costings document committed to take $2.3 billion over four years from TAC, VMIA and WorkSafe combined," Mr O'Brien said.
"Monday's budget papers reveal that the Labor government is raiding these three entities for a total of $4.049 billion. That's a $1.7 billion broken promise."
According to the opposition, State Government planned to "harvest" $2.872 billion from TAC and $700 million from WorkSafe to create a "sham surplus".
The budget papers forecast the public insurers would pay the dividends over four years into the All Victorians Infrastructure Fund.
Shadow treasurer Louise Staley accused State Government of using the dividends to "prop up its bottom line".
"Without these raids Labor's Budget would be in deficit for 2019/2020 and barely achieves a surplus in 2020/2021," she said.
Without the "raids" the 2019/2020 budget would be $117 million in the red, according to the coalition.
But Treasurer Tim Pallas defended the increased dividends in question time last week, saying they would fund road upgrades.
State Government had already put the plan to voters during the 2018 election campaign, he said.
A spokesperson for Finance Minister Robin Scott assured voters government would take no money from TAC's operating budget.
"Any suggestion we are cutting funds from TAC activities is completely untrue," they said.
"This money does not fund the operation of TAC, and will be used to build new and safer infrastructure – just as we promised before the election."
State Government had invested "an unprecedented $1.4 billion" to date towards TAC's Towards Zero strategy, the spokesperson said.
"As promised, we are delivering budget surpluses," they said.
"Our strong financial management gives us the capacity to invest in the projects that will completely transform the way we live, work and travel."
The increased dividends would have no impact on TAC's and WorkSafe's Geelong offices, the spokesperson confirmed.
Premier Daniel Andrews last year promised to establish an All Victorians Infrastructure Fund with a $2.3 billion special dividend from state insurers over four years.
Insurers including TAC and WorkSafe held funds "far exceeding their need to service claims", which government could put to "good use building productive infrastructure," he said.