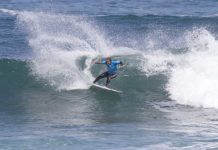 Jan Juc teen India Robinson has taken her largest step yet toward professional surfing's highest level with a maiden victory in the sport's World...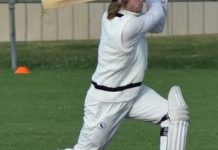 Geelong Cricket Club appears to have the upper-hand in its match against Melbourne University after a tightly contested first day. Geelong was asked to bat...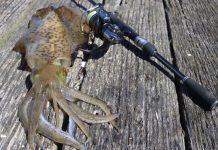 With a busy schedule over the past week, including helping run a tackle show in Geelong, your usual On the Bite contributors ran out...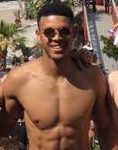 Highly rated Gaelic footballer Stefan Okunbor has signed on with Geelong as a category B rookie for the next two seasons. The 20-year-old Irishman has...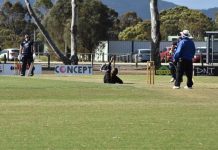 Geelong Cricket club continued its impressive start to the season with a fighting victory over Greenvale last Saturday. The Cats went in without skipper Eammon...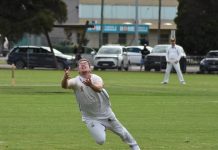 Rain hampered many games around the state last weekend, and Geelong Cricket Club wasn't immune, with its first, second and fourth 11s washed out. That...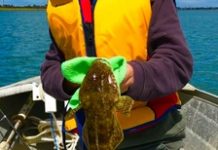 Pinkies were the drawcard over the past week, with a number of locations in Corio Bay holding fish to around the 2kg mark. Trelly's...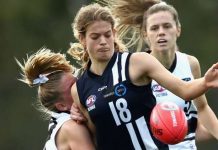 Geelong selected Nina Morrison with its number one pick in the AFLW draft on Tuesday. Morrison, who is described as a 'ball magnet', had a...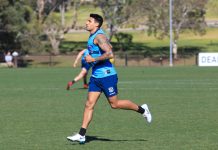 Geelong has failed to achieve a trade of Tim Kelly to West Coast before the AFL's trade deadline. Kelly had requested the move but Geelong...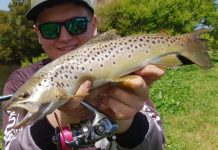 Snapper fishing continued to be a priority for most over the past week. Corio Bay's inner-harbour area known as the 'spoil grounds' produced fish to...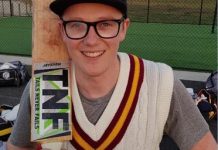 Geelong Cricket Club enjoyed a mixed bag of results last weekend, going down to St Kilda on Saturday before bouncing back with a solid...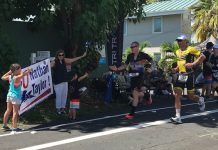 Torquay's Nathan Taylor has conquered his Ironman World Championship ambition, smashing his previous personal best on the Hawaii course by 38 minutes. "Woohoo!" an ecstatic...