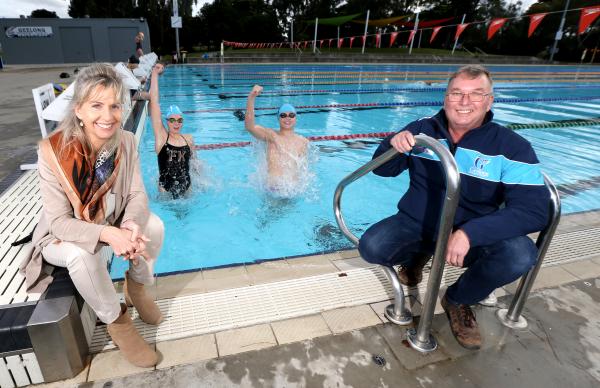 By Luke Voogt
Geelong Swimming Club has become Swimming Victoria's Club of the Year for 2020-21.
The 139-year-old club received the honour at the Swimming Victoria Awards at Melbourne Sports and Aquatic Centre on Saturday, after increasing its membership base by 78 per cent in 2020 despite COVID-19.
"We are honoured to have received this award, which recognises the vision and dedication of our amazing committee and coaches, particularly through the challenges of COVID," club president Glenn Benson said.
The club offered reduced fees when Kardinia Aquatic Centre closed due to COVID-19 restrictions, and head coach Sam Ashby and his team continued to work with athletes five days a week via online conferencing.
Geelong council decided to open the pool last winter, its usual off-season, to allow swim training to resume as soon as possible.
Council has since funded the year-round opening of the centre, the club's home pool since 1970, via its 2021-22 budget.
"We're fortunate to have access to high-quality facilities, and the year-round opening of Kardinia Aquatic Centre has been particularly beneficial for our athletes," Benson said.
"We're also very thankful to the council for its ongoing support."
Geelong Swimming Club athletes went on to achieve outstanding success at the Australian Age and Open Championships this April.
Among the top swimmers were Hayley Mackinder, who broke the record for the 13-year-old age group in the 100-metre breaststroke before winning gold, and Dylan Logan, who won gold in the Multiclass 17-18-years 100-metre backstroke.
The 18-member team was the club's largest ever contingent for the championships.