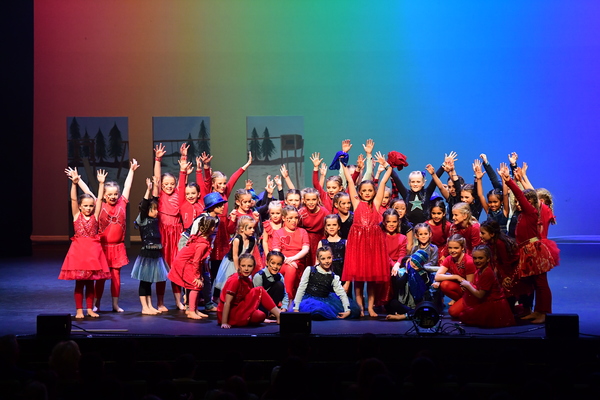 By Natalee Kerr
Two Geelong schools have shined at the recent state finals of Australia's biggest performing arts event for schools.
Geelong College and Geelong Lutheran College took out top awards as part of the premier story-dance competition Wakakirri, winning Best Inspirational Story and Best Original Story respectively.
Geelong College teacher Emma Watters said she was "shocked, but thrilled" to receive the award.
"It was pretty overwhelming, we didn't expect it at all as it was our first year being involved," she said.
Ms Watters said 51 students aged five to nine participated in the production that involved 13 weeks of rehearsals, across three lunchtimes a week.
"The kids put in around 40 hours of rehearsal time for a six minute performance," she said.
"We thought it could be challenging for the kids to give up their playtime, but they were really dedicated to it."
The competition sees students develop an original story-dance idea on a topic concerning today's youth under the guidance of their teachers.
Geelong College's production My Two Blankets explored a tale of a girl who moves to a new place and struggles to make friends.
Ms Watters said the play provided a "fantastic opportunity" for the kids to take on responsibility.
"Some of our nine-year-olds made up the choreography which was pretty incredible," she said.
"The teachers were only there to guide and tweak things… the children took over and did just about everything else."