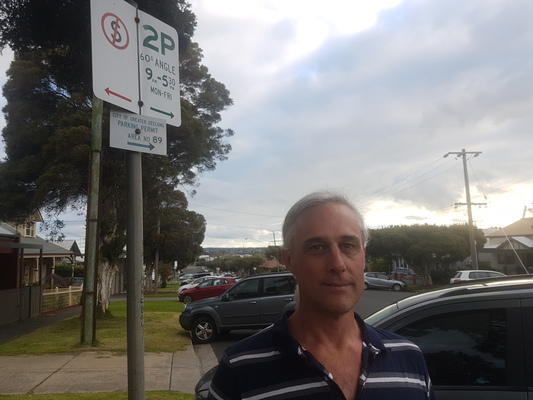 By Natalee Kerr
A boom in people working in central Geelong is causing a parking squeeze in the city, according to a community watchdog.
The CBD needed more multi-level carparks as parking restrictions "pushed" workers out to surrounding areas, Ratepayers Geelong president Peter Mitchell said.
"There is more and more dependence on public parking and on-street parking is simply not going to cut it."
He urged council to build extra levels for existing carparks below or above ground.
The call comes after a central Geelong trader urged council to "open up" the under-used Civic Centre Car Park during off-peak hours.
Restaurant owner Milton Mavromoustakos told the Indy he was "losing customers" because people were unable to find parking.
The parking struggle comes as council on Monday released figures highlighting "significant" employment growth in central Geelong.
People working in Geelong's CBD jumped from 20,000 in 2011 to 28,000 in 2018, according to Census of Land Use and Employment data.
Mr Mitchell urged council to enforce tougher parking requirements for businesses and organisations building headquarters in the CBD.
"Any of the new buildings going up around town should include more than enough parking for their staff," he said.
"(They) should include multi-level car parks, not only for themselves but also available for general use.
"Visitors to the city need short-term parking while they shop, workers need long term parking for the whole day."
Mr Mitchell also insisted City Hall find a "clever and creative" alternatives for motorists.
"Since the council have been trying to discourage traffic through the CBD, there needs to be a number of options," he said.
"Melbourne does this with trams but the Geelong bus network as it stands is not a real option to many people and there is almost no other public transport available."
Council's recent parking survey found that 66 per cent of respondents commute to central Geelong for work, with 80 per cent of those travelling by car.
Mayor Bruce Harwood said CBD parking was "only one piece" of Geelong's "transport picture", with more alternatives "desperately" needed.
"We need a safe, reliable and connected transport network that can serve us for the long-term."