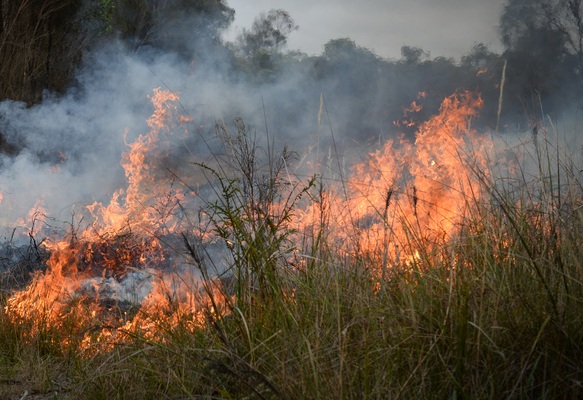 by Luke Voogt
As a hot, dry bushfire season approaches an opposition MP has warned "hugely expensive" and incompatible safety infrastructure is "causing" power outages in the Otways.
Polwarth MP Richard Riordan slammed State Government's "reckless pursuit" of the technology following "at least five power outages within the past two months".
But government and Powercor hit back saying vegetation touching power lines during high winds caused most of the faults.
The warning comes after Bushfire and Natural Hazard Cooperative Research Centre forecast a "higher than normal" fire potential for Victoria this summer.
Mr Riordan described State Government's "pet project", the Rapid Earth Fault Current Limiter (REFCL), as an "elephant in the room".
"Through increased charges on power bills, (Energy) Minister (Lily) D'Ambrosio has poured hundreds of millions of dollars into the controversial REFCL technology," he said.
REFCLs detect phase-to-earth faults and can cancel voltage within milliseconds to prevent fires during summer.
Powercor recently temporarily disabled an REFCL that is incompatible with Apollo Bay's Auto Switchover Scheme.
The scheme automatically redirects power through one of region's two feeders if the other has a fault.
The recent outages during "peak trading times" had a "huge impact" on retail revenue by spoiling food and impairing electrical equipment, Mr Riordan said.
"Despite warnings now for years, Powercor has had to turn off this hugely expensive technology, to keep doors open in Apollo Bay."
Mr Riordan urged Ms D'Ambrosio to personally guarantee local communities would not "face economic hardships this summer due to intermittent power supply".
A Government spokesperson admitted Powercor was "having compatibility issues" with the systems but said REFCLs were not causing the problem.
"(It) is occurring due to a fault with the Apollo Bay network. Other sites have the same configuration and have not run into these issues.
"The REFCLs are anticipated to be back online before the bushfire season starts and we'll be monitoring the situation closely to ensure this occurs."
A Powercor spokesperson said vegetation touching power lines during high winds in heavily-forested areas had caused most of the faults.
"We understand the concerns raised by the Apollo Bay community regarding reliability."
Powercor would work closely with emergency services to assess fire danger and determine when to turn the REFCL back on, the spokesperson said.
"We will continue exploring different solutions to ensure we can continue to maintain reliability for the community while operating the bushfire safety device."