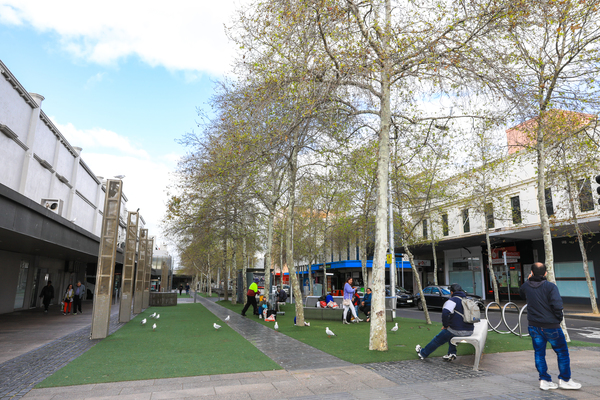 By Natalee Kerr
Fairy lights, a water feature and a performance stage are at the centre of a $315,000 makeover for Little Malop St's troubled mall.
Councillors on Tuesday voted for a range of trial initiatives to "breathe new life" into the city's most notorious strip.
The changes will divide the mall into three zones – live entertainment and events, socialising and eating, and a children's play area, according to council.
The proposal follows Brownbill ward councillor Eddy Kontelj's motion last June to "activate" the mall.
"My notice of motion was about taking back ownership of the mall; and installing consistent actions and continuous activation initiatives," he said.
"These activations and minor capital works aim to make the space more engaging, appealing and safe, and deter those who choose to intimidate or cause fear in others."
At Tuesday's meeting Cr Kontelj jokingly offered to drive a bulldozer through the mall's public toilet, which the stage is set to replace.
The trial initiatives came after public concern for the mall reached "boiling point" in the past few months, he said.
"We have a space we must act on."
The recent measures follow a much-publicised operation to crack down on crime in the long-time trouble hotspot.
Police Minister Lisa Neville last month said police "invested significant resources" including 24-hour CCTV, mounted patrols and specialist youth workers to fight crime in the mall.
Council's proposed works for the area are expected to begin "within weeks", with maintenance and monitoring also set to increase, according to City Hall.
The three to six month long trial will help shape a "long-term" master plan for the space, said Mayor Bruce Harwood.