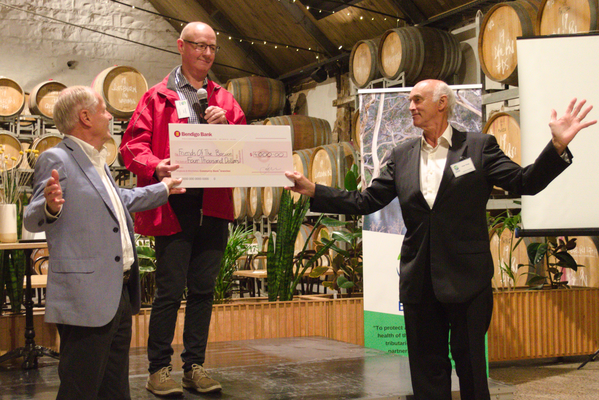 By Luke Voogt
A book about a "strange bunch of people" journeying along the Barwon River will raise money to protect it, the authors have announced.
Co-author Jennifer Morrow unveiled Walking the Barwon – from Source to Sea during the launch of a group vowing to protect the river.
"This is the story of a strange bunch of people, grass roots, farmers and land owners, and Landcare members, that walked the Barwon," she said.
In 2013 the group walked the entire length of Barwon River to learn more about its various habitats.
"This book is the story of that walk, what we saw, what we learnt and what we did," Ms Morrow said.
"New friends were made, old friendships strengthened and we all completed our own journeys feeling just that little bit richer for having done so."
They visited upper-catchment communities like Forrest, Birregurra, and Barrabool Hills before travelling through Geelong and finally ending their journey at Barwon Heads.
"We had a really good privileged look at the river," Ms Morrow said.
"We got to places on the river that most people can't see … we saw all of it, the good the bad, and the ugly."
Proceeds from the book will go to Friends of the Barwon, a new coalition of groups and individuals working to protect Barwon River.