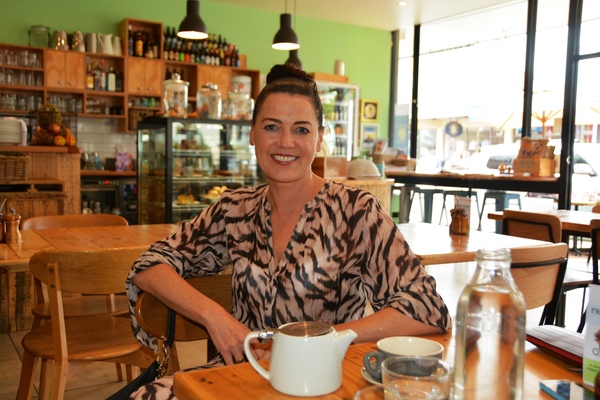 By Natalee Kerr
Labor's Libby Coker has won the battle for Victoria's most-marginal seat after Liberal Sarah Henderson conceded defeat in Corangamite this week.
The race for the high-profile seat remained close since Saturday's federal election before Ms Coker officially claimed the win from the now-former MP on Wednesday night.
Mr Coker won 51.26 per cent of the vote on a two-party preferred basis compared to Ms Henderson's 48.74.
Officials had to count more than 80 per cent of the votes before Ms Coker could claim victory.
"With postal voting counting now well-underway, it has become clear that I will not be able to close the margin necessary to retain the seat," Ms Henderson said when conceding on Wednesday.
Ms Henderson, the seat's MP since 2013, previously held Corangamite with a .03 per cent margin.
Ms Coker is the second Labor MP to win Corangamite since 1931, with Darren Cheeseman holding the seat for a single term before Ms Henderson.
Ms Henderson said she faced a "tough" battle to retain Corangamite after a redraw of its boundaries last year favoured Labor.
"The redistribution reduced our margin from 53.1 to 49.97 per cent and had an obvious impact on our prospects," she said.
"This was a seat that many people had written off just a few months ago and yet we have come so close.
"Whilst I am obviously disappointed, I know that the people of Corangamite will benefit for years to come from the commitments I secured which will be delivered by a re-elected Morrison Liberal Government."
Ms Coker, a Surf Coast councillor and two-term mayor since 2008, unsuccessfully took on Ms Henderson at the 2016 federal election. She also lost an earlier bid for the coalition-held state seat of Polwarth.
The Airey's Inlet mother was "honoured" to represent Corangamite in parliament, she said.
"I am humbled to have received the confidence of the people of Corangamite."
Ms Coker said she would act on Ms Henderson's "big" campaign promises, with a total value close to $4 billion.
"I will work to ensure that these commitments are delivered," she said.
"I will work as hard as I can for the next three years with state and local government and members of our community to get things done," she added.
Labor made a clean sweep of the region's two federal electorates when Richard Marles increased his margin in the seat of Corio to 11 per cent.
Corio's boundaries were also redrawn last year to include southern parts of urban Geelong including Highton and Belmont but removing the northern area of the Bellarine Peninsula.