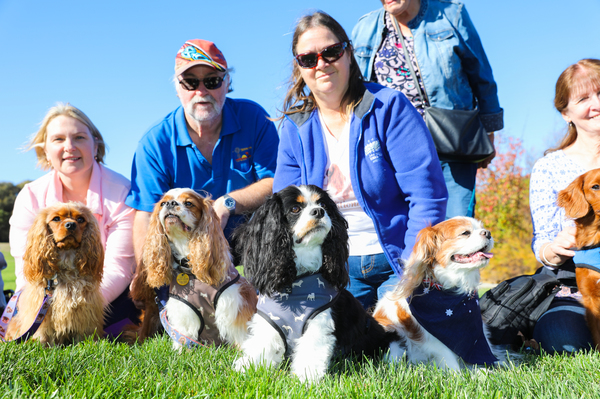 By Luke Voogt
Newtown spaniel lover Karen Knuckey admits she was once afraid of dogs.
"I was bitten when I was about nine-years-old," she said ahead of International Cavalier King Charles Spaniel Day next Wednesday.
But a friend's German shepherd convinced her "not all dogs were bad" and then she "fell in love" with her cousin's cavalier.
"They are placid, gentle companion dogs and they're delightful to have around," she said.
"They eat like Labradors – they just inhale their food."
Karen and 17-month-old Penny will celebrate on 29 May with up to 160 Cavalier Walk Geelong members, after joining the group two years ago.
"I had a cavalier at the time who didn't like other dogs but she liked cavaliers," she said.
"It's fun and some of the people who come along are just lovely."
Karen is currently training her "affectionate" third cavalier Penny as a "therapy dog".
Together they will visit hospital patients and nursing home residents without pets in their lives.
"It can just bring five minutes of joy to their day," she said.
"It's like when the footy players turn up. But we don't bring footy players, we bring the dogs."
Last Sunday about 15 group members and their spaniels joined Geelong Million Paws Walk to raise money for animal welfare.
"Most people have at least two cavaliers, one's just not enough," Karen said.