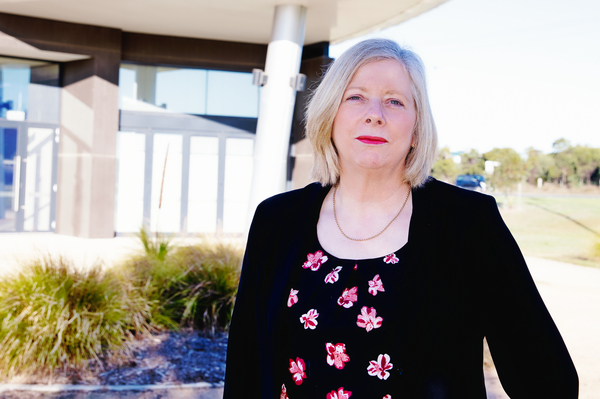 By Natalee Kerr
A councillor's fight for "secret" shire documents could go all the way to the Supreme Court, she said yesterday.
Heather Wellington raised the court option after a Local Government Inspectorate cleared her of wrongdoing for seeking the Surf Coast Shire documents through Freedom of Information (FoI).
Cr Wellington said the Victorian Information Commissioner had since ruled she could have one of the documents but the shire was "refusing to comply".
The shire argued it did not have to release the documents because the commissioner's decision had taken too long under the FoI act, she said.
"The shire is refusing to release the document to me on the basis of a technical legal point.
"I have received preliminary advice from a Queen's Counsel that the shire's technical legal point is highly dubious and the only avenue to test it is to apply to the Supreme Court."
The council documents related to a planning decision, Cr Wellington said.
She did not specify the nature of the planning issue.
Cr Wellington labelled the shire's actions "bizarre".
She questioned the shire's transparency.
"Our democracy depends on the community having access to information about how and why authorities make decisions that affect the public," Cr Wellington said.
"The matter has escalated into an expensive and unnecessary legal dispute."
Cr Wellington said she would pay for her legal fees because she refused to "walk away from something so important".
"Why have my fellow councillors not stood up and objected to the shire's actions in this matter?
"I believe the public interest is for Surf Coast Shire to end the secrecy (and) give councillors and ratepayers appropriate access to information."
Cr Wellington said she would fight for the second document at the state's planning tribunal in September.
The commissioner decided council could withhold the document because it contained information provided to the shire in confidence, she said.
"I am confident that there are strong alternative arguments that support public access to the second document."
Cr Wellington's legal fight since lodging the FoI request had caused her "great stress", she told the Indy.
"I was subject to an investigation with the threat of criminal charges which, if proven, could have resulted in a significant fine or a jail sentence."
Surf Coast Shire chief executive officer Keith Ballie declined to comment because the matter referred "to statutory and legal proceedings occurring between council and a private individual".