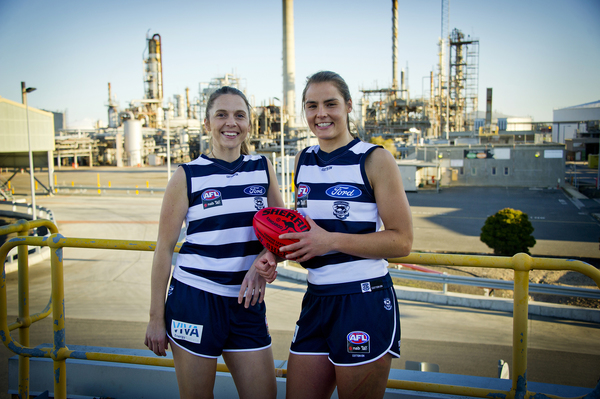 Cats ruckwoman Maddie Boyd and a trio of former Club Legends will help choose the winners of Geelong's most prestigious sports volunteer award.
Former winners Roger Allen and David Rae and 2017 runner-up Claire Barnes join this year's judging panel to choose a male and female Club Legend.
The two major winners will take home $5000 each for themselves and their club during the Club Legend awards ceremony on 4 September.
Also joining this year's panel are Barwon Sports Academy's Cameron Loftus, City of Greater Geelong's Paul Cotter, Deakin University's Julie Hope, Leisure Network's Michael King, Indy managing editor Tony Galpin and Viva Energy Geelong Refinery general manager Thys Heyns.
"The Club Legend Award is about recognising the remarkable contribution these inspiring role models make to their clubs and to the community," Mr Heyns said.
"We are incredibly proud to be part of this great community and look forward to once again celebrating the amazing people within it."
The panel will also select two Trailblazers aged between 18 and 35 who will win $2500 each for themselves and their club.
Voting closed for the $2500 People's Choice award on Thursday, with the general public choosing their favourite volunteer from almost 90 entries.
Each finalist will win $1000 for themselves and their club, sharing in $55,000 in prize money from Viva Energy. The Geelong Indy is a sponsor of the Club Legend awards.
The Indy is a sponsor of the Club Legend awards.
"We're rapt to again be apart of this great community initiative celebrating the people who make community sports possible," Mr Galpin said.