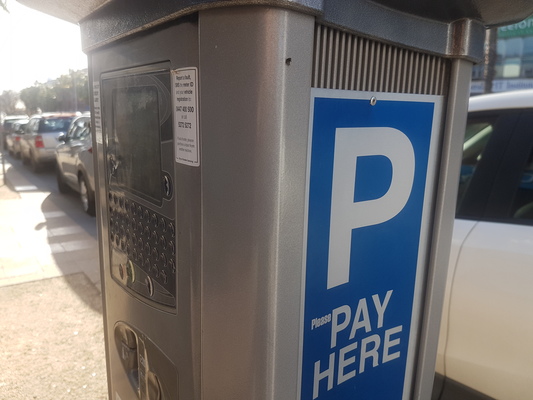 Meter charges
A man has damaged 312 parking meters over the past month to steal money inside, Geelong Police have alleged.
Criminal Investigations Unit detectives this week charged the 39-year-old with 29 offences over the alleged vandalism and thefts in central Geelong, police said.
Rain boost
Another week over above-average rain has lifted Geelong's water storage levels nearly four per cent, according to official measurements.
Barwon Water recorded the storages at 65.6 per cent of capacity after the seven days to Wednesday delivered 47mm of rain, less than 1mm short of the average for the month.
Men injured
A crash at Connewarre has injured two people, according to emergency services.
The incident on Bluestone School Rd shortly before midday on Wednesday left a man in his 40s with an injured chest and another male in his 60s with minor injuries.
Students calm
Clashes between Chinese students at Australian universities have failed to materialise at Geelong campuses, Deakin University has told the Indy.
Deakin said Geelong's Chinese students also avoided protests at Melbourne's State Library of Victoria last Friday over issues between communist China and Hong Kong.
Bravery awarded
A Barwon Heads man has earned a national bravery award for saving a man from a ute crashed amid fallen power lines and with a burning can of petrol in the back.
Todd Robertson's received his award from the Governor General last weekend, saying he "couldn't stand back" when he found the grandfather trapped inside his vehicle after hitting a power pole in Queensland in 2016.
Sites say
Geelong's council is seeking public feedback on how to redevelop the former Geelong Saleyards and Target head office sites.
City Hall has opened registrations for workshops next month at council's website, with Mayor Bruce Harwood identifying the sites as "well-located for residential use" given their proximity to North Geelong Railway Station.
Pair snapped
Security cameras have snapped two men allegedly involved in a stealing from a "retail premises" at Torquay, according to police.
Investigators released two images of the men wanted for questioning over last week's alleged theft, with police asking the public to help identify them.