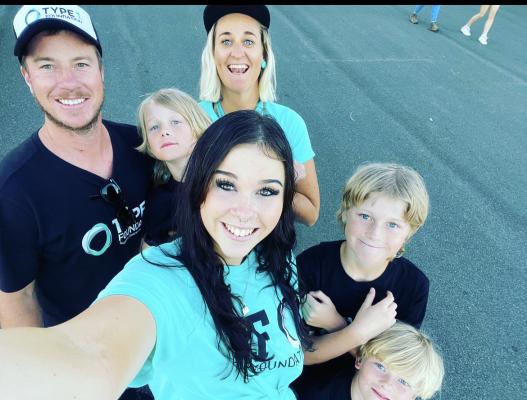 By Luke Voogt
The Gold Coast had just exited lockdown when Ange Liston-Mccaughley and her family flew up to expand Geelong-based charity Type 1 Foundation.
A fortnight later, after 300 people attended the launch of the foundation's new Queensland branch, the Belmont family is set to return home with Victoria in yet another lockdown.
"We managed to avoid all of it," Ange said.
"The reason we started [Type 1 Foundation] was because we had such a terrible experience on holiday here – so it feels like we've finally had some luck."
Ange established the foundation after her daughter Lila was diagnosed with diabetes during a family holiday on the Gold Coast in 2013.
Lila came close to going into a coma after an ambulance rushed her to hospital during that fateful holiday.
Eight years on, Lila helped her mum during last Sunday's launch at Sea World along with a mother's night on the Sunshine Coast.
"She's become a really big part of the foundation, which I'm really proud of," Ange said.
The foundation now has ambassadors on the Gold Coast and Sunshine Coast, and has sold about 3400 beanies in its yearly fundraiser in pursuit of a target of 4000.
"We made lots of new friendships," Ange said.
"[These] connections are so important when living with this disease."
The family also made some "special" memories at Sea World to make up for their previous Gold Coast holiday, Ange said.
She admitted they considered extending their holiday but decided to return as planned on Friday.
"I'm not very excited to be home-schooling again but you've got to get back to reality," she said.
Details: type1foundation.com.au