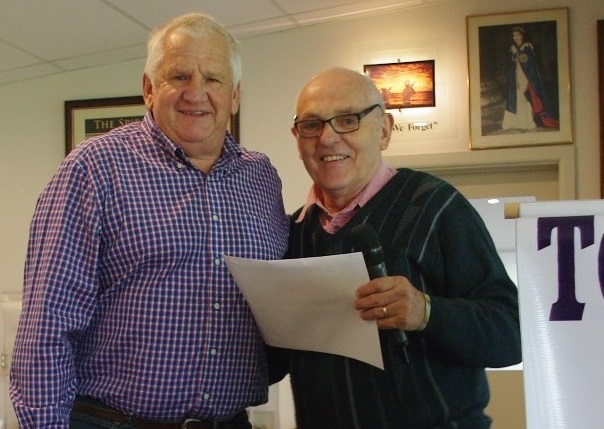 Torquay RSL has raised a record $11,800 through ANZAC badge sales during April.
The sub branch's president Bob Tyler thanked organisations that helped the badge sales for their "wonderful" support.
"More than ever before, the money raised this year shows the generosity of the community towards its returned service men and women," he said.
"The people of Torquay really dug deep in their support of the ANZAC Appeal once again.
"Some local traders displayed badges on their counters, and their support helped keep Torquay's sales at a high level."
Mr Tyler also thanked RSL member Allen Osman and his volunteer sellers for their efforts.
"Allen did a great job organising sellers for every day leading up to Anzac Day and replenishing sales points to make sure sellers did not run out of stock," he said.
Mr Tyler promised the entire amount would go towards supporting veterans and their families in the Torquay area.
"There is a growing need to support more of our ex-service men and women and to also support war widows who have need for help," he said.