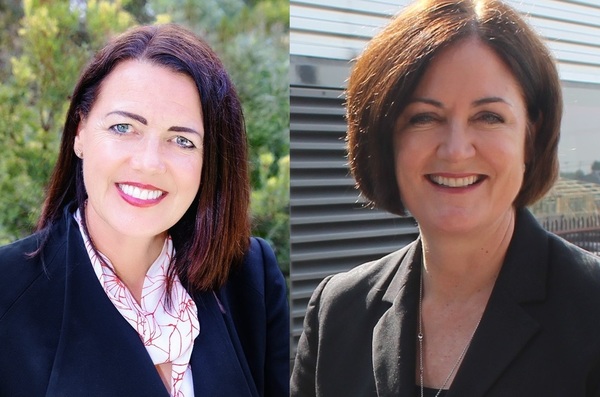 By Luke Voogt and Natalee Kerr
Corangamite candidate Damien Cole has given his Labor counterpart a possibly-decisive advantage in the marginal seat.
The prominent independent made a last-minute preference change yesterday, after initially offering a split ticket to his supporters with separate how-to-vote cards for Liberal and Labor.
"I am in this to win," he told the Indy yesterday.
"But I'd rather see Labor in government, they are leading the way a little bit."
With recent polling indicating a margin of .03 and 2 per cent between Liberal and Labor candidates Sarah Henderson and Libby Coker, Mr Cole's preferences could decide the electorate.
Mr Cole played a pivotal role in grassroots group Greater Torquay Alliance, which organised hundreds of locals in separate protests against Spring Creek "over-development" and oil-drilling.
He vocally opposed Norwegian company Equinor's plans for an oil rig in the Great Australian Bight, saying it could cause contamination along the Surf Coast.
"I want to ensure the protection of our coastline for future generations," he said.
"My job as an independent is to do this the best way possible, and I saw this happening by preferencing Labor above Liberal."
Mr Cole has also questioned the independence of National Offshore Petroleum Safety and Environmental Management Authority (NOPSEMA), which is assessing the proposal.
The preference change appears to have created ripples in Canberra with the coalition yesterday announcing an independent audit of NOPSEMA's assessment if elected.
"The region is known for its unique environment and deserves strong protection," Environment Minister Melissa Price said in a joint statement yesterday.
"The Liberal National Government recognises that the Great Australian Bight and the surrounding region are important to local communities, and the fishing and tourism industries."
Sportsbet has Ms Coker at $1.32 to win the seat and Ms Henderson at $3.10, while TAB has them at $1.25 and $3.50 respectively.
Polling in December indicated a 0.03 per cent margin for Ms Coker but a ReachTel poll of 788 voters in April indicated a two per cent margin for Ms Henderson.
Both major party candidates acknowledged the race would be close but declined to comment on odds or polling figures as the Indy went to press yesterday.
Ms Henderson promoted her party's more than $3 billion in pledges, such as Geelong fast rail and self-propelled artillery, economic management and tax relief.
Ms Coker focussed on the cost of living, promoting her party's policies on penalty rates, and affordable childcare and dental care.