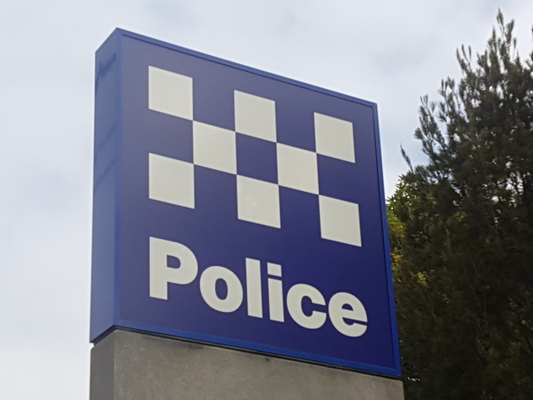 by Luke Voogt
A Geelong driver has avoided death or injury in a car rollover after veering onto the wrong side of the road on Monday morning.
The black Holden Astra rolled onto its roof about 8.20am at the intersection of Fyansford-Gheringhap Rd and Midland Hwy, according to Bannockburn Sergeant Craig Grant.
"He's very lucky given the extent of the collision and the damage," Sgt Grant said.
"If there had been any vehicles coming in the other direction it could have been a head-on, given he was out of control. It's reasonably busy at that time of the morning."
The man, in his late 20s, was travelling south along Fyansford-Gheringhap Rd when the crash occurred, Sgt Grant said.
"He's lost control on the wet road, causing him to veer across the western side of the road and collide with a stone wall, causing the vehicle to rollover onto its roof."
Paramedics attended the scene but the man walked away from the incident without serious injury and did not require hospital treatment.
The Astra was in surprisingly good condition despite sustaining extensive front end damage, Sgt Grant said.
"It's held up very well actually. The cabin part of the vehicle was reasonably intact."
Sgt Grant said the road was not a high-accident area.
"It's definitely not a blackspot area. It's not one we get called out to often."
With more rain on the way he warned motorists to drive carefully on wet roads.
"We urge drivers to take care and drive to the conditions," he said.