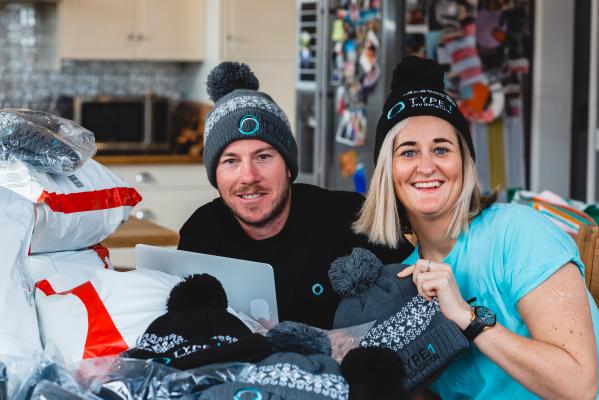 By Luke Voogt
A Geelong diabetes foundation is on target to double last year's inaugural wooly-headed effort of selling 1500 beanies, in time for National Diabetes Week ending tomorrow.
"We're currently sitting on 2800," said Type 1 Foundation chief executive Ange Liston-Mccaughley.
Type 1 Foundation sold about 1500 beanies between July and November last year, raising about $30,000 to support families with diabetes.
But the foundation made an early start this year in a bid to double that and recently received a new shipment to sell.
"They're being sent all over Australia," Ange said.
"We've had to order in heaps which is exciting, although we've had issues with delivery and shipments.
"We're also donating a certain amount to research into a cure for type 1 diabetes this year too."
The mother-of-four was thrilled with the support for the drive despite the financial uncertainty of the COVID-19 pandemic and other "high-profile" beanie campaigns.
"I think because people are in isolation, they're jumping online to support us – that's why we're doing so well," she said.
"Everyone gets behind it and they're super supportive of what we're trying to achieve."
Local businesses and families with diabetes were helping to sell the beanies, while Barwon Health was also selling them to raise money for its children's diabetes clinic.
Ange's figure of 2800 did not include Barwon Health Foundation's sales, she said.
Ange has been raising diabetes awareness and funds to support people with the disease since her daughter Lila's diagnosis in 2013.
She said Lila and the rest her family were coping well despite "anxiety in the diabetes community with COVID-19 around".
"People with autoimmune diseases have to be more careful during a pandemic," she said.
More information: www.type1foundation.com.au.
Luke Voogt