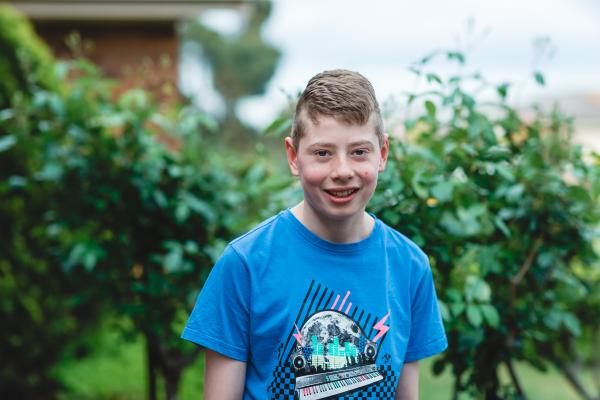 By Luke Voogt
Dylan Johnston possibly saved his mate Drew from a diabetic coma or worse through his quick actions in 2018.
The Lara local, now 12, remembered spotting the warning signs during a Saturday night sleepover when they were watching the Transformers movie.
The evil Deception Barricade was chasing Bumble Bee onscreen when Dylan noticed Drew looked a bit off-colour.
"We were getting to a good part and he wasn't being as talkative as before," he said.
"I was telling him, 'dude are you alright?' and he was like, 'yeah, I'm alright,' but his voice was getting fainter."
Dylan alerted Drew's older sister, despite his protestations, and Drew's grandmother took him to hospital for treatment.
Dylan later learned his friend could have suffered a diabetic coma if he had not recognised his symptoms.
"I felt good that my friend was alive and not dead – or in a coma," he said.
"Imagine if your friend was in a coma – you'd be sad wouldn't you?"
Drew's family, now living in WA, were very grateful for Dylan's intervention, according to his mum Adrienne Cofield.
"I'm very proud that he did something and didn't just sit there like, 'what do I do, what do I do?'" she said.
"Mwah, you're a good boy."
Just days before the incident, Dylan participated in St John Ambulance Victoria first aid training at school.
Geelong locals can now polish up their first aid skills in St John Ambulance Victoria's new online course, while Ambulance Victoria is also holding an online training session on October 15.
For details visit stjohnvic.com.au/online-courses or email community.engagement@ambulance.vic.gov.au.