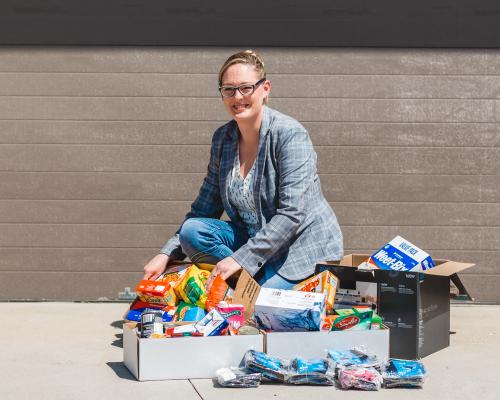 By Luke Voogt
A Geelong food relief group that emerged in response to COVID-19 has grown to almost 600 members.
"It just started as a small project for me," said single mum-of-two and IT worker Bianca Boehmke, who founded Community Pantry Geelong.
After seeing calls for help on social media when the pandemic hit in March, the Armstrong Creek local initially hoped to create "one avenue" for those who urgently needed food.
In April a group member isolating due to poor health posted a call for help, saying they did not know where else to turn, Bianca said.
"The site just went crazy – there were people donating food and buying food at the supermarket to get them supplies."
As the delivery requests became more regular, Bianca put a call out for others to join her efforts.
She now has another two administrators, Jae Davies and Jess Geyer, and 10 drivers who pick up supplies and take care packages to those in need.
"Without their help I couldn't be doing this now," she said.
"We just did our 50th care package pack on Sunday.
"It's just stuff from the back of people's pantries that's still in date but they're happy to donate it to someone else."
Bianca stressed Community Pantry Geelong was only an "emergency stop gap to take the pressure of charities".
She encouraged people to contact charities for longer-term support and services like counselling.
"Because we're not that big, we don't have heaps of donations to put together regular packages," she said.
"It's just for anybody that shouts out that they need help."
Details: Search Community Pantry Geelong on Facebook