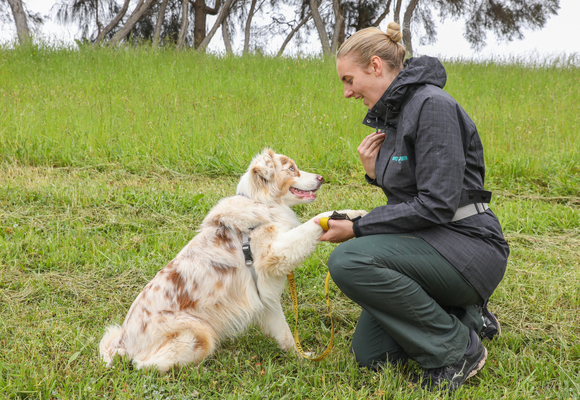 By Natalee Kerr
Geelong dogs owners will have more options to exercise their canines after council last week announced plans for three new fenced parks.
Council has yet to announce specific locations but has identified Lara, southern Bellarine Peninsula and south of the Barwon River as priority areas for the parks.
Leopold dog trainer Sophie Noss said the parks would provide pet owners with opportunities to "connect" but were unsuitable for some dogs.
"A dog park can be a place of play for some and a place of nightmares for others," she told the Indy.
"Dogs requiring further socialisation, such as puppies and older dogs who show signs of stress and discomfort around other dogs, should not be using a dog park to do so. Rather, they should be seeking professional advice and finding opportunities to socialise in a controlled environment with calm dogs already exhibiting appropriate behaviour."
Ms Noss said the parks would help "educate owners".
"These areas can enable positive dog communities by encouraging appropriate dog-to-dog interactions and behaviours."
Ms Noss encouraged owners to still "actively work" with their dogs in the fenced spaces to "ensure happy, healthy environments".
"These areas are great, but there still needs to be some effective control from owners," she said.
Greater Geelong has one existing dog park for a population of more than 34,500 registered dogs.
Previous council survey results revealed that more than 80 per cent of dog owners supported the development of additional fenced dog parks.
The parks will be funded through the council budget and would not replace existing off-leash areas, according to council.