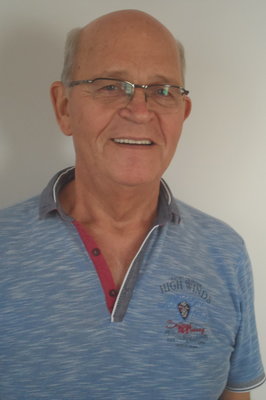 By Luke Voogt
A bid to double pokies at White Eagle House has failed after Victoria's gambling regulator rejected the venue's application.
Victorian Commission for Gambling and Liquor Regulation refused the application to increase pokies from 35 to 78, after Geelong's council approved spending up to $30,000 fighting the bid.
But the rejection threatened plans to renovate the venue and support Breakwater Eagles Soccer Club, according to Geelong Polish Community Association secretary Henry Szkuta.
"We promised we would have a synthetic field and upgrade their change rooms and lighting," he said.
"Without the machines we won't be able to do that. We've got to go back to our drawing board and see what we can do."
The not-for-profit association, which owns White Eagle House, had not renovated the venue for more than 20 years, Mr Szkuta said.
"We will start losing patrons because clubs like the RSL, that got extra pokies, can renovate their venue."
Geelong RSL recently obtained licences to increase its pokies from 42 to 72, despite council also opposing its bid at the commission.
The Polish association had "done everything possible" to "minimise problem gambling" at White Eagle House, Mr Szkuta said.
"People who have no intention of playing the machines would have no idea that they are there. (But council) just closed their ears."
White Eagle's 35 machines generated $48,390 each in revenue during the 2017/2018 financial year, for a total of almost $1.7 million.
During the same period Buckley's Entertainment Centre's 105 pokies generated $86,692 each, Grovedale Hotel's 80 generated $145,319 each and Geelong RSL's 42 made $80,236 each.
The clubs, near White Eagle, made about $9.1 million, $11.6 million and $3.4 million respectively from pokies, according to the commission's data.
Mr Szkuta said he would meet with the association's committee to consider an appeal at Victorian Civil and Administrative Tribunal (VCAT).
In February councillors voted 7-4 to approve up to $30,000 for hiring lawyers and an independent expert to oppose the bid, as White Eagle House was in an area of social and economic disadvantage.
Council also argued that the immediate area had a high concentration of pokies, 20 per 1000 adults, compared to 2.5 on average across greater Geelong.
Council had a "strong stance" of protecting the community from the damage pokies caused, Mayor Bruce Harwood said.
"There's no doubt a doubling of machines at White Eagle House would have had a negative impact on residents."
Councillor Sarah Mansfield said council recognised the harm problem gambling caused.
"This is the outcome council fought for, and is the right one for the health and well-being of our community."