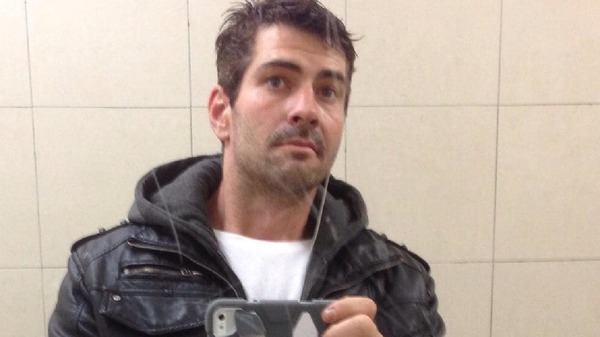 A jury has convicted Nicholas Munn of murdering Jason Fry at North Shore in 2018, unveiling shocking claims about an infamous 1995 Geelong killing.
On 9 April Munn used a hammer to kill Mr Fry inside the victim's bedroom on Seaforth St, the jury found today
The guilty verdict allowed media to report claims Munn recently confessed to killing Ricky Balcombe in a notorious Market Square stabbing.
The claim is a key argument in the appeal of Karl Hague, who a jury last year convicted of stabbing 16-year-old Ricky Balcombe to death on 5 May, 1995.
Lawyers for Hague submitted the theory in court in a bid for an acquittal or retrial, which three Court of Appeal judges are currently considering.
But on 17 May prior to Munn's trial Supreme Court judge Elizabeth Hollingsworth imposed a suppression order preventing reporting of the alleged admission until the end of the trial.
The order was necessary to prevent a "real and substantial risk of prejudice" potentially denying Munn a fair trial, Justice Hollingsworth said.
The Court of Appeal also imposed a suppression order during Hague's application for leave to appeal.
Police found Mr Fry's body in the boot of a Holden Commodore on Seaforth St, North Shore, last April after receiving reports of a burglary.
Munn admitted to killing the 41-year-old father but claimed he had done so in self-defence.
He had been couch surfing at Mr Fry's house while avoiding police following subpoena for him to appear as a witness at Hague's murder trial, the court heard.
In a closing statement his lawyer argued Mr Fry had come at Munn with a kitchen knife and Munn, fearing he would be stabbed, struck him with a hammer three times.
But the prosecution pointed out Mr Fry's 13 head injures correlated with witness testimony by Mikayla Butler that Munn had attacked the victim from behind.
Munn told Ms Butler he had killed Mr Fry while he was using a computer, she told the court.
In his closing statement the crown prosecutor told the jury Munn had attempted hide evidence from police.
"He was, of course, destroying what he knew to be the scene of a cold-blooded murder."
Munn is scheduled to face a pre-sentencing hearing in Geelong on 4 December.