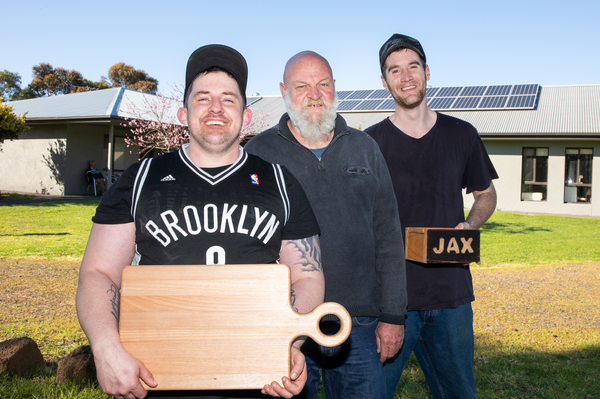 by Luke Voogt
An "urgently-needed" women's rehab clinic has received council support after councillors voted for a land amendment for the planned centre.
"It was a fantastic night," said Foundation 61 director Rob Lytzki, who was at council's Armstrong Creek meeting on Tuesday night.
Currently Geelong had only private rehabilitation clinics solely for women, Mr Lytzki explained.
"A lot of them don't have that type of money to get somewhere safe, long-term and have a good chance of re-establishing their lives," he said.
"Some of them may well die before they get help. There's people who die on our (male) waiting list and the urgency of getting this going of utmost importance to us."
The Indy last June reported Foundation 61 had bought land for an eight-bed clinic after receiving $1.5 million in the 2016/2017 Federal Budget.
Mr Lytzki had then hoped to have the facility up and running by this June.
"That was ambitious wasn't it?" he said on Wednesday.
"I've since learned a lot about patience and bureaucracy."
Local charities and businesses had donated money, goods and services to cover the remaining cost of the $2.2 million centre, he said.
"Generally, Geelong is a very giving, caring place."
The property was a "healthy distance" away from the foundation's male facility in Mount Duneed, as female addicts often suffered family violence, Mr Lytzki said.
Two of the eight bedrooms would have children's rooms for program participants "to bring their little ones", he said.
Council approved an amendment allowing 'community care accommodation' on the land, a use currently prohibited in farming zones.
Mayor Bruce Harwood and councillors Pat Murnane, Ron Nelson and Trent Sullivan visited Foundation 61's male clinic earlier this year, Mr Lytzki said.
"They spent a fair bit of time looking at the reality of what we're doing here rather than just the stigma."
An alcoholic and drug addict for 30 years, Mr Lytzki has spent the last 15 helping people find their "self-worth" and "dignity" again to become "contributing members of society" .
Foundation 61 is a Christian-based rehab group that charges participants 75 per cent of their welfare benefits.
Patients attend church services in the program but are not obligated to adopt Christianity.
Some nearby groups and residents objected to the plans but Mr Lytzki said they had little to fear.
"In 15 years we've never had to call the police once, and that's with the men."
Council will release the amendment for public comment next month or November at www.geelongaustralia.com.au/yoursay.