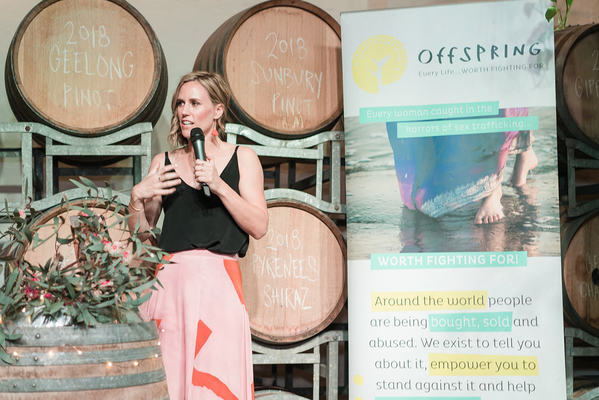 Geelong woman Kristi Van Es is on a mission to save India's sex trafficking victims.
Kristi tells the latest edition of Geelong Coast Magazine (GC) about her charity Offspring that helps some of the world's most disadvantaged women and girls.
"Modern day slavery is another word for human trafficking. It's bigger now then it's ever been," Kristi tells GC.
"One of the girls we have is now 21, and she was trafficked at the age of four."
The former Christian College teacher and now chief executive officer first witnessed human trafficking on a trip to India in 2011 after visiting a rescue organisation.
Kristi decided to resign from teaching in 2012 to pursue her idea to work with survivors and break the cycle of re-trafficking.
"I felt that I couldn't not do something," Kristi says.
For three years Offspring has provided services to trafficking survivors including vocational training, emotional support and education.
"Everything we do with the girls is based on trauma-informed care," she says.
Full of inspiring stories and pictures of local people, places, issues and ideas, the winter edition of GC is out now at all good local newsagents.