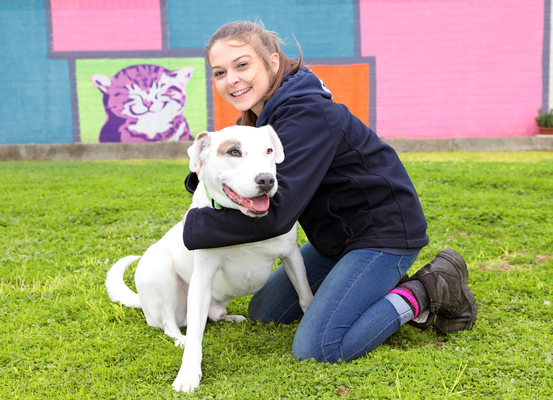 By Natalee Kerr
As the cool winter nights set in, Geelong locals are being encouraged to dig deep to support the region's homeless four-legged friends.
Geelong Animal Welfare Society (GAWS) has kicked off its annual winter appeal, with this year's goal to raise more than $20,000.
"As our shelter receives no government funding, we rely heavily on the support from the local community," explained fundraising manager Cara Kirwin.
"Sponsorship and donations help us continue to provide rescue, care and shelter for dogs, cats and pocket pets that find themselves lost and alone facing freezing temperatures."
The appeal had raised more than $12,000 since launching last month, Cara said.
"We're on the way, but we need more help.
"The support from the community helps us to continue delivering our vital services. Every single donation is important to us."
The not-for-profit organisation provides quality care for hundreds of lost animals each year, giving them the "second chance" to find their "forever homes".
Cara also urged locals to consider adopting a new pet to join their family.
"Ultimately we want our rescued animals to be in warm homes this winter," she said.
"We want to reduce their length of stay here and see them go to loving homes as soon as possible."
Head to https://www.gaws.org.au/donate-now to make a donation or visit the shelter at 325 Portarlington Rd, Moolap.