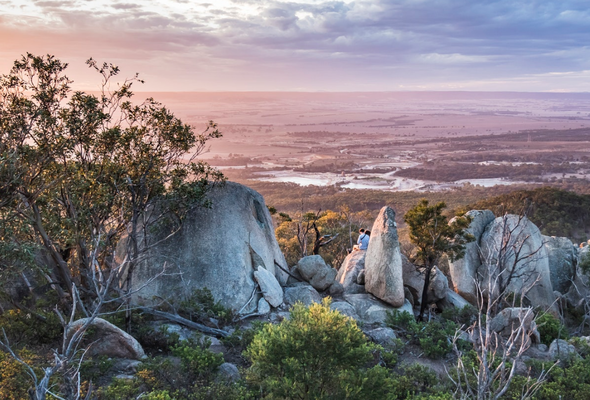 By Natalee Kerr
A sunset captured from one of the region's iconic landmarks will brace the cover of Geelong's official 2020 calendar.
After more than 1100 entries in this year's competition, Luke David's landscape shot from Flinders Peak landed him top honours in the city's latest calendar, council announced on Tuesday.
The Melbourne-based photographer also featured in the 2017 calendar for another You Yangs image.
"The city has always had a special place in my heart," Luke said.
"As a child I visited Geelong each school holidays. I still enjoy visiting family in Geelong and the Bellarine and spending time with my camera re-discovering the beauty of the area.
"I know that the residents of the city will get a sense of this beauty when they receive their calendar full of so many amazing images."
A wide "variety" of images from 12 photographers feature in next year's calendar, including modern architecture, local historic sites, the natural environment, wildlife, scenic horizons and events.
The public voted for the top dozen shots, with Geelong Gallery director Jason Smith selecting the cover image.
"It is terribly uneasy to select just one winner, but Luke David's image of the You Yangs, a landscape I love, captivated me," Jason said.
"I find it uplifting that our local natural and built environments inspire such sophisticated creativity and aesthetic refinement."
More than 100,000 households across the region will receive the free calendar after deliveries commenced this week.