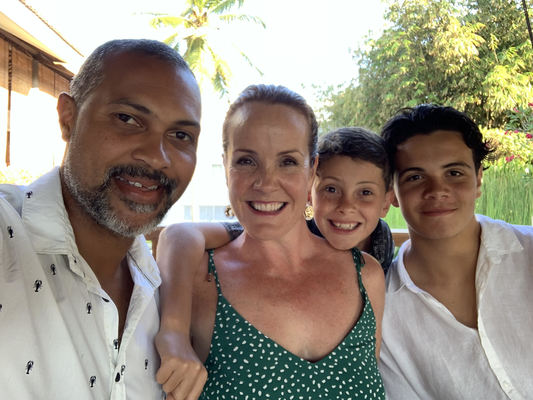 She dropped out of a law degree, fell in love and landed on stage.
Now thespian Amanda LaBonte's playing three roles, spanning family life in Hamlyn Heights, running a local theatre company, and appearing in the latest Harry Potter stage production at Melbourne's Princess Theatre.
Amanda shares her story with Elissa Friday in the latest edition of Geelong Coast magazine (GC), including insights into her joy of acting.
"There are always laughs," she says.
"But what often happens within the cast stays within the cast, and the audience doesn't even know about it.
"There's a core group of us who end up in the green room battling it out on the table tennis, and that's become part of our ritual in preparation as well. Side-stage is where you become really focused and any nerves are controlled with breathing."
GC is the region's premier glossy lifestyle magazine, full of intriguing stories about the region's most-interesting people.
Read Amanda's full story in GC, available now at local newsagents.
Complementary copies are also available for reading at more than 1000 cafes, hairdressers and waiting rooms across Geelong, the Bellarine Peninsula and Surf Coast.