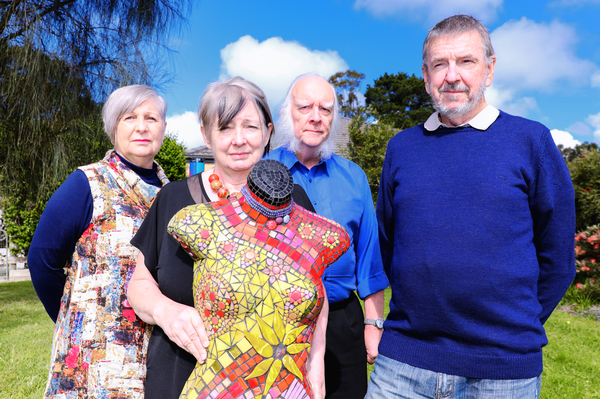 by Luke Voogt
A proposed Drysdale development will "kill" the town's rural character, according to a community group opposing the planned 550-house estate.
Drysdale Clifton Springs Curlewis Association slammed council plans to rezone 28 properties, opening the door for the planned 1397-resident estate.
"Over the years we've criticised council because its own structure plans emphasise Drysdale's rural character," association secretary Patrick Hughes said.
"Every planning amendment over the last 10 years that has been approved has destroyed that."
Mr Hughes owns one of the 28 properties near McLeods Waterholes and fears the rezoning could lead to council compulsorily acquiring his home for drainage.
"What we're facing is a house being demolished for a hole in the ground," he said.
"Once (the planned estate) gets covered with tarmac, bitumen and the rest of it the run off will be considerable."
Council officers had spoken to him about the possibility of City Hall compulsorily acquiring his home, he added.
Ample Investments Group, which plans to redevelop the land and requested the council amendment, owns eight of the 28 properties.
A council report stated that the majority of property owners were in favour of the rezoning, which Mr Hughes disputed.
"Our immediate neighbours are against it," he said.
"(The report is) badly lacking (in) evidence of how the landowners feel. What's very telling is there's no mention of how the landowners responded each time."
Council had few plans for jobs, schools and infrastructure for the more than 1000 people to move into the estate, Mr Hughes said.
"You're going to have a small town dropped from the sky without absolutely any services."
In 2015 Drysdale Clifton Springs Curlewis Association lost their bid to stop the construction of a petrol station at the entrance to the town.
"The experience of the community association over the last 10 years is, despite public opposition, is (projects have) gone through," Mr Hughes said.
Association president Mercedes Drummond agreed.
"At times we feel that our voices are not being heard," she said.
Mrs Drummond believed there was a "hurry" to get the rezoning through, with State Government plans to introduce stricter regulations for "distinctive areas".
The properties were "virtually the last bit" of rural land in Drysdale, she said.
Mrs Drummond said "surely common sense would dictate" council respect ratepayers strong feelings about the place they reside in over developers.
Mr Hughes' property was home to an art studio that was an integral part of Drysdale's yearly Festival of Glass, she added.
Council's planning director Gareth Smith said the amendment included no "public acquisition overlay" to compulsorily acquire any properties.