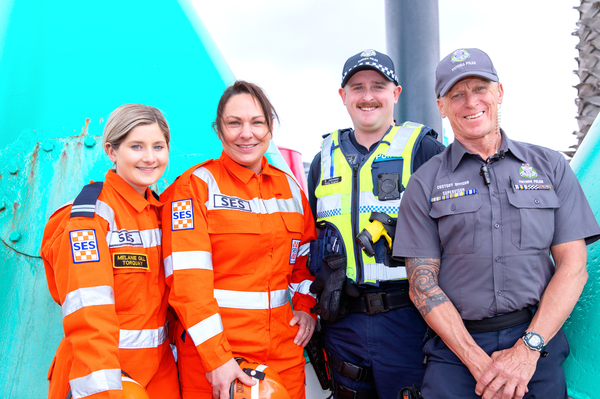 by Luke Voogt
Geelong emergency services will meet the people they protect and serve at the city's waterfront in a "first-time" event on Sunday, organisers have announced.
"It's not every day you get an event like this," Geelong Acting Sergeant Shaun Johnson said.
"We're hoping that, if it's a big turnout, it will become an annual event for Geelong."
The free community safety day, based on annual event in Bendigo, aimed at changing public perceptions of police and other emergency workers, Sgt Johnson said.
"We're all everyday people and we're all approachable."
But often people viewed police as "hard-nosed", he said.
"We're not just there to book or arrest people – if you're lost or need help with anything the police are there too."
Victoria Police, CFA, SES, Crime Stoppers, Life Saving Victoria and other organisations would be at the free "family-friendly" event, Sgt Johnson said.
The community safety day included a Geelong Cats stall, prizes, giveaways and raffles, a giant inflatable soccer pitch, jumping castles, face painting and a sausage sizzle, he said.
The event runs from 10am to 2pm at Geelong's waterfront and also features an SES vehicle rescue demonstration with the 'jaws of life'.
"It's an opportunity for the general public to get up close and personal with emergency services personal and find out what we do and how we do it," Sgt Johnson said.
"People can get in the driver's seat and see what it's like."