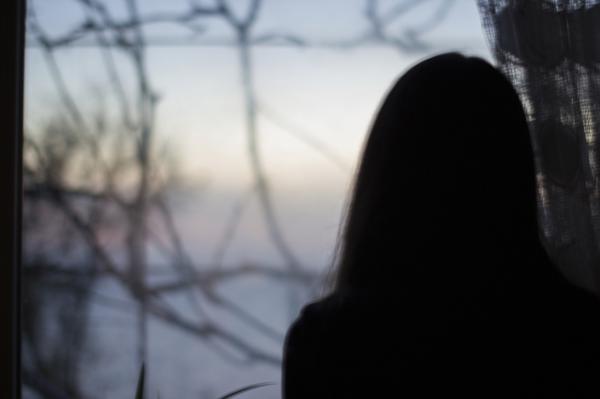 By Luke Voogt
A legal oversight has deprived Geelong sexual assault survivor Jess* of the choice of sharing her story.
But that has not stopped her advocating for a voice, as Luke Voogt discovers.
Geelong sexual assault survivor Jess* hopes to share her story to empower others but would face a $3304 fine or jail for doing so due to a legal oversight.
In a bid to protect the privacy of sexual crime victims, the Victorian Government in February introduced a legislative amendment that unintentionally "silenced" them, according the #LetUsSpeak campaign.
"Sadly, it gives power right back to the perpetrator by silencing us again and forcing us to hide the truth of what has happened to us," Jess said.
"For anybody who has worked through so much for so many years to get to a place where you can finally find your voice and speak out – only to be silenced again – that has the potential to be quite damaging."
Under the amendment, a victim of sexual assault or other individual who publishes the victim's name or any information identifying them could face a $3304 fine or up to four months jail.
This applies even when the courts have already convicted the perpetrator.
This prevents Jess, who survived long-term complex childhood trauma, from publishing her story despite the perpetrator's conviction for sexual assault in 2013.
Corporations, including media, face fines of $8261 under the amendment to The Judicial Proceedings Reports Act.
According to government, the amendment was initially intended to make it easier for victims protect their name from being used in the media.
While Jess acknowledged protecting victims' privacy was important, she said the amended legislation deprived them of the choice due to an oversight in its wording.
"It's important to ensure victims of sexual assault have choice and control in their recovery. If that means telling their story, then the legislation should support that choice."
Under the amendment, a survivor-victim must obtain a court order to publish their identity or any information that could reveal it.
"Quite simply, I think it penalises victims for a crime we did not commit," Jess said.
"Equally, it places the onus of responsibility on the victim and I think we have taken more than our share of responsibility. We have suffered more than enough.
"Why not give that responsibility to the perpetrator?
"If the perpetrator wants a victim silenced, let them bare the cost and responsibility of making a reasonable argument for why we should be silenced in the wake of their deplorable behaviour."
While some survivors preferred not to share their experiences, others could find it empowering and healing, according to Jess.
"For me, it's important to tell my story because I often think if I had heard someone's story, I might have known I could speak and someone might have listened.
"It just might have changed the trajectory of my childhood and adolescence.
"In that there is hope that, by telling my story, it might help someone else know they are not alone; there are people who understand the unique challenges of childhood sexual assault.
"Maybe, just maybe, they will reach out and not have to endure the lifelong legacies that come with an entire childhood marred by abuse.
"Another aspect of telling my story is linked to reclaiming my voice and lifting the lid on the soul-destroying secrets that lead to isolation, fear and taking responsibility for the burden of abuse.
"I'm still in the process of getting more comfortable sharing my story.
"But by telling my story, I have been able to begin addressing the aftermath of childhood sexual assault; I have begun to process that what happened to me was in fact not my fault.
"It's about taking back our power from the people who took it away from us."
Colleen Weir, who has counselled hundreds of survivors in eight years at The Sexual Assault and Family Violence Centre in Geelong, said the amendment deprived them of choice.
"Making sense of their story and being able to speak about that can be part of their recovery," she said.
"Finally, they get to a point where someone's been prosecuted and they can't even speak about it or have their own name to it.
"It's re-experiencing that traumatic event and being invalidated again. Understandably some might not wish to talk about it but it's the choice that matters.
"We want people to know that we see you, we hear you and we take you seriously."
The Sexual Assault and Family Violence Centre has joined #LetUsSpeak in calling for urgent reforms.
"Sharing a story of sexual assault and reliving that trauma is an incredibly brave and difficult thing to do, and for some people, an important step in their recovery," the centre's chief executive officer Helen Bolton said.
"We should respect their right to share their story and their identity."
Attorney-General Jill Hennessy last month announced state government would consult with advocates to urgently reform the amended legislation.
*The Independent has withheld Jess's real name for legal reasons.
For support phone The Sexual Assault and Family Violence Centre 5222 4318 or email reception@safvcentre.org.au
For after-hours support phone the Sexual Assault Crisis Line on 1800 806 292 or safe steps on 1800 015 188.