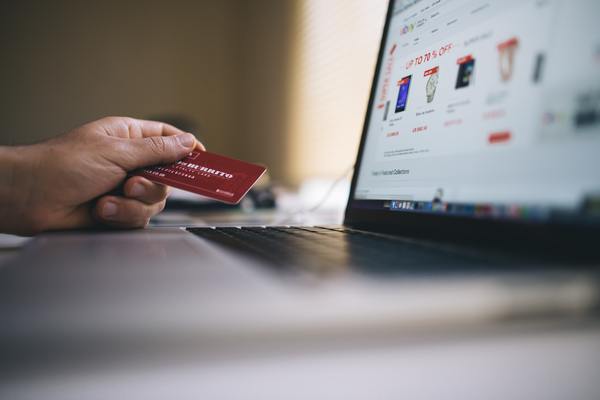 By Luke Voogt
Online shopping in Geelong and the Surf Coast has doubled amid the COVID-19 pandemic, according Australia Post data prepared for the Independent.
During various COVID-19 restrictions from April to August, online sales in Geelong and the Surf Coast increased by 103 per cent on the same period in 2019.
This compares to a national growth of 77 per cent and an increase in Victoria of 111 per cent during the same period.
Geelong recorded a 97 per cent increase overall, with online purchases from major and discount stores more than tripling compared to the same time last year.
Specialty food and liquor and health and beauty products were the other favourite categories for Geelong online shoppers with increases of 130.7 and 104.5 per cent respectively.
The Surf Coast recorded a 119 per cent increase overall, with online purchases from major and discount stores more than quadrupling compared with the same period last year.
Online specialty food and liquor purchases increased 156.5 per cent while home and garden shopping online was up 134.6 per cent.
According to separate Australia Post data released in July, Mount Duneed recorded the highest increase of local suburbs and townships at 158.5 per cent.
The next highest percentage increases were Anglesea (158.1), Barwon Heads (124.5), Point Londsdale (123.9) and Portarlington (123).
COVID-19 restrictions have been a key driver of online shopping growth, according to Australia Post.
For six consecutive weeks during July and August, Victorian online purchases eclipsed the previous highest weekly total in the state's entire history.
The six weeks occurred as the Victorian government reintroduced stage three restrictions and then introduced stage four restrictions for Melbourne amid the state's second wave of COVID-19.
Deakin University economist, Associate Professor Ching-Jen Sun, expected increases in online shopping to continue.
"As … evidence shows, Geelong shoppers' behaviour has consistently turned to online purchasing this year and there may be several reasons for that," Professor Sun said.
"The benefits for Geelong's online shoppers will be lower prices due to economies of scale, as e-commerce providers both old and emerging look to adapt and better serve new shopping behaviours.
"With lockdowns still in existence and no certainty yet of a new normal, I expect the trend in greater Geelong to continue."