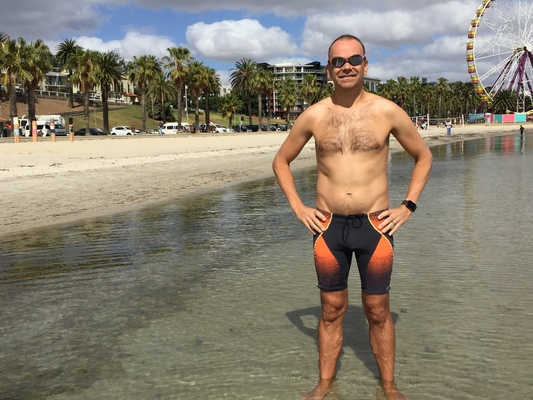 By Luke Voogt
Newtown's Hamish Cameron wants Geelong families to receive the same "vital" support he did when his mother died of lung cancer in 2016.
So on Saturday the IT worker will take to the seas and swim 5km in the Lorne 5000 to raise critical funds for The Sanctuary Counselling Centre.
"Geelong's been pretty good to us as a family and it's always good to give back, especially to those that are in need," the 42-year-old said.
The Sanctuary helped Hamish and his family through the medical "unknowns" as his mother Elly battled and sadly succumbed lung cancer.
"Obviously it's a very emotional time and having people who can support you is very important," he said.
"Your family can do that but it's also good to have professional help."
Since 1995 The Sanctuary has helped more than 5000 families in Geelong experiencing life-challenging illness or bereavement.
Hamish said his mother would have been "a little bit humbled but also very proud" of his swim quest in her honour.
"She was a generous person who wanted to give back to the community as much as she could."
Hamish had raised $3600 at midday yesterday and encouraged Geelong locals to help his campaign at www.gofundme.com/hamish-is-swimming-5kms-for-the-sanctuary.
"Any donation, no matter how big or small, is important."