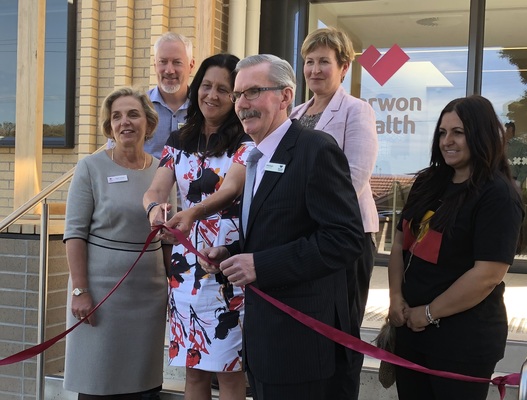 A new $7 million renal services unit has opened near University Hospital Geelong, featuring updated dialysis facilities and onsite parking.
Geelong MP Christine Couzens on Monday announced the Andrews State Government had fulfilled its 2014 election pledge to open the centre.
"We promised a flagship new renal services unit, and we've delivered," she said.
"The new facility means patients can get their treatment or learn more about their condition in an environment less like a hospital, and more like a home."
The new unit features a larger renal outpatients clinic, a home dialysis hub with home haemodialysis and peritoneal dialysis, and renal education services.
The unit replaced out-of-date facilities that University Hospital Geelong previously used to train people in using home dialysis, Ms Couzens said.
"This is a fantastic modern facility that will meet the needs of those in our community who rely on renal services."
The unit features 10 consulting rooms, six dialysis chairs, two single dialysis bedrooms, three examination rooms and a pre-transplant consulting area.
The $7 million unit was part of $13.4 million in the 2016/17 Victorian Budget for the project and a Geelong surgery hub.
Barwon Health's operating budget this year is $554.6 million, $56.12 million more than the previous 12 months, a Labor spokesperson said.
"The budget was 34.3 per cent more than when the Liberals were last in power," they added.