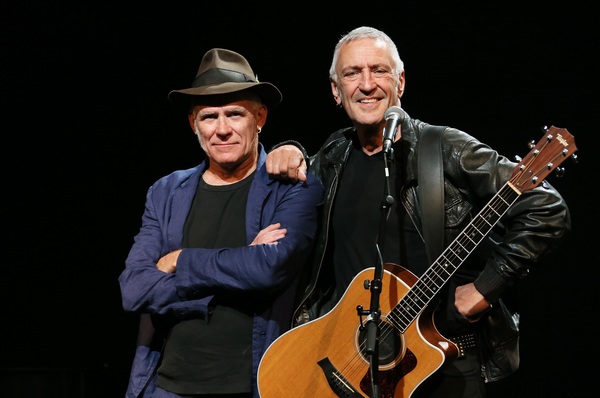 A John Lennon tribute that sold out Sydney Opera House and London's West End in its first season comes back to Geelong this week.
Australian actor-musician John Waters brings Lennon: Through a Glass Onion back to Geelong Performing Arts Centre on Thursday and Friday after a 16-week season in New York City.
"To be embraced by New Yorkers was a great reward for all of us who worked so hard to get our show there, at the Union Theatre," Waters said.
"It truly felt as though Glass Onion had in fact given the city what it needed, to reconcile their own sense of loss of a much loved 'son', as John Lennon came to be.
"Night after night, our audiences stood to acknowledge us, and it doesn't get much better than that."
In 1992, 12 years after Lennon's death, Waters and singer-pianist Stewart D'Arrietta wrote and performed Lennon: Through a Glass Onion
The show went from a small stage at the Tilbury Hotel in Sydney to the Opera House and beyond.
Now they are performing the show across Australia on their latest tour.
"It's a testament to the legacy of the man and his music that still excites and intrigues people to this day," Waters said.
"It's been fantastic the response the show is receiving, especially from the younger audiences that are coming along, some of whom were not even born when Lennon and The Beatles were recording and releasing their music.
"It never ceases to amaze us how many people still request to see the show, even after our last lengthy tour, we're constantly getting emails and messages asking when is the show coming back."
D'Arrietta described the song Glass Onion as "John Lennon's postscript to The Beatles" and the perfect namesake for the 31-song concert featuring hits like Imagine and Woman.
"It had such a strong image of crystal ball-gazing and peeling away the layers that it inspired the format for this show – a kaleidoscope collage of song, word, emotion and image."