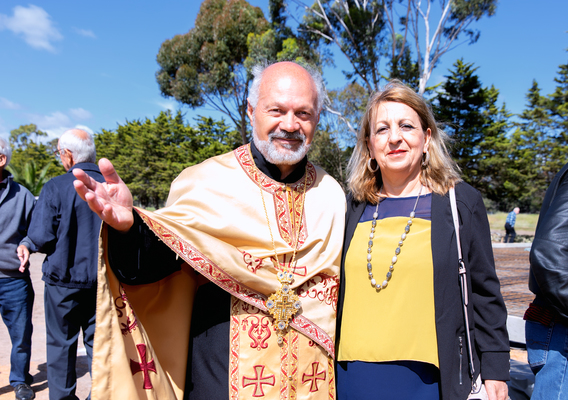 by Luke Voogt
Geelong Macedonians have broken ground for a new facility at Batesford that community leaders say will give them "room to grow".
Reverend Cedomir Ilievski consecrated the ground alongside state and federal MPs during a ceremony on Wednesday.
"We're proud we can achieve something here in the near future," he said.
Macedonian Community of Geelong secured $270,000 from Victorian Multicultural Commission for the project last year, said group vice president Zoran Dimovski.
"Since then we've been working tirelessly behind the scenes with (council) to obtain all the relevant permits. It's a great milestone for our community."
The project would expand the existing Macedonian Community Centre for folk dancing, singing and language classes, Mr Dimovski said.
"Most importantly, it will provide a much more comfortable home-base for our senior citizens group, who are the ones growing in numbers. It gives us options and space for their expanding needs."