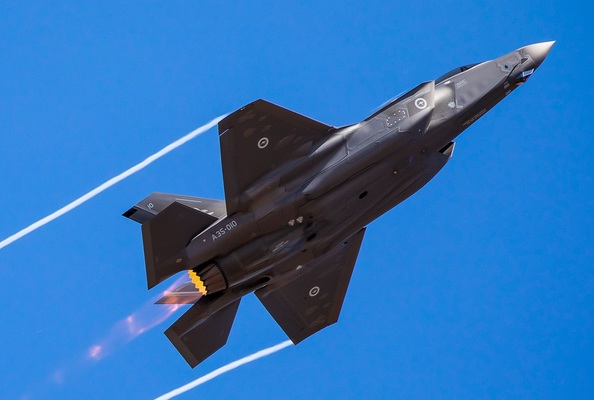 An estimated $99.3 million flowed into Geelong's economy from events that a council committee sponsored during 2018/2019, according to a recent City Hall statement.
The "record figure" resulted from a combined 850,000 people participating in or watching 25 events across greater Geelong, the statement said.
"The $99.3 million economic contribution figure is a very positive result," Geelong Mayor Bruce Harwood said.
Geelong Major Events Committee supported the events, including the Australian International Airshow at Avalon Airport, which generated an estimated $28.9 million in economic benefits.
Council estimated the Cadel Evans Great Ocean Road Race and Festival of Sails contributed $11 million and $10.6 respectively to the $99.3 million total.
Geelong Galley's Archibald Prize exhibition and the city's inaugural White Night contributed an estimated $8 million and $5.1 million respectively.
"Greater Geelong now has an incredibly dynamic and varied calendar of events that receive support from the council via sponsorship," Cr Harwood said.
"These are a significant driver of tourism and support local business in a big way. They also bring national and international exposure to our region through TV and media coverage."
The event expenditure supported an estimated 794 full-time equivalent jobs in greater Geelong, according council's latest meeting agenda.
The committee invested a total of $1,848,277 in the 25 events, which City Hall described as a "53 to 1" return.
Deputy mayor Peter Murrihy, who chairs the committee, praised the result.
"The Geelong Major Events Committee is proud to be presenting these exceptional results to the council," he said.
"They show the remarkable economic value our pursuit and support of major events brings to the region.
"Major events are also great for our local community, offering family-friendly entertainment and participation opportunities.
"Fourteen of the events provided some level of free public access, meaning they're accessible to everyone."
Council's events portfolio chair Ron Nelson described Geelong's 2018/2019 calendar as outstanding.
"Our hotels, restaurants, bars, cafes and retailers all get huge benefit every time one of these events comes to town," he said.
"There was something for everyone in the calendar of events, providing 25 more reasons why Geelong is the place to live or visit."