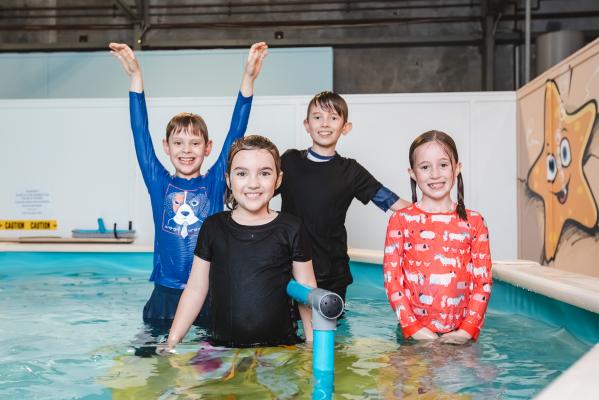 By Luke Voogt
Geelong youngsters took a dip in their pyjamas or clothes that have "seen better days" to sharpen their skills for Water Safety Week.
"It's to create a situation so that they know what to do if they fall in with their clothes on, and they have the skills to save themselves," Jump Swim Schools' Geelong West manager Tina Ridgeway said.
"They could be on a boat, near a pool on holidays or near a stream or lake while camping."
So why pyjamas?
"It's probably the easiest thing for parents to get their kids to chuck on," Tina said.
"You don't want to go and ruin good clothes in chlorinated water. It can also be clothes that have seen better days.
"So long as it's something they're wearing that mimics the weight of that extra clothing."
Jump Swim School chief executive Mark Collins said simply learning to swim was not enough as "real water safety" requires the ability to be able to swim fully-clothed in varying circumstances.
"Water accidents don't always happen when children are in their swimmers," he said.
"It's critical to have core swimming skills that allow children to stay afloat and get themselves into a safe position, but falling into the water and having the confidence to handle the situation is much different to an organised swimming lesson environment.
"We want to ensure kids have swimming skills but also the coping mechanisms, familiarity and key responses needed should they ever find themselves in a dangerous situation in the water."
Royal Life Saving Australia statistics show that swimmers account for only a quarter of drowning deaths.
The majority are victims accidentally falling into pools and waterways, being washed off rocks and falling from boats, often while wearing clothing.