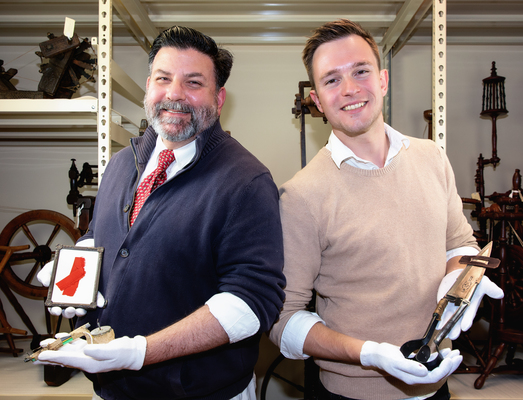 The future management of 12,373 artworks, objects and artifacts worth nearly $28 million is up for public feedback after council recently released its strategic report.
Council last Tuesday voted to release its report on the historical items, Our Heritage, Our Collection, to the public.
"These treasures form part of the Geelong region's rich history and as such, need to be managed appropriately," councillor Trent Sullivan said.
The collection includes a roughly 198-year-old sample of fabric from the first wool clip in Australia, a circa 1900 spinning wheel from Nepal and confiscated contraband from Old Geelong Gaol.
City Hall's outdoor collection, including 319 public artworks, monuments and plaques is insured for $13.1 million.
National Wool Museum stores 7874 objects, worth $7.5 million, while another 4180 items reside in various locations around Geelong.
During the vote on Tuesday council also encouraged community members to return any items once belonging to City of Greater Geelong or its former legal entities.
The items of heritage significance might have once belonged to the collection but been misplaced or lost over time.
Federal Government funding supported the development of the report, which included workshops, consultation with stakeholders and 32 responses to an online council survey.
Internal and external engagement highlighted the "overwhelming" need to collect, care for and display more objects reflecting the region's culturally diverse communities, City Hall said.
City Hall also planned to work with Wadawurrung community members to support cultural expression through collections, stories and exhibitions.
Our Heritage, Our Collection report is open for public comment on council's Your Say webpage until 31 December.