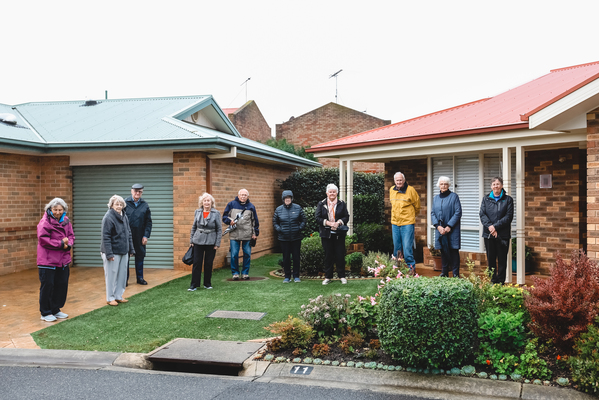 By Luke Voogt
Plans for a backpacker hotel, bar and KFC drive-through neighbouring an aged care village have enraged elderly Torquay residents, who fear the site becoming "party central".
"I don't think any thought has been put into where they're placing it," said 85-year-old widow Lorraine Wescott.
"It's a three-storey building backing onto an aged care village."
Mrs Wescott moved from Grovedale to Lions Village Torquay 18 months ago for "quietness" and to be closer to family.
"It's very friendly and I've felt extremely safe living here," she said.
"It's just a delightful place to live and we don't need a backpacker hotel on our back doorstop. My peace and tranquillity will be well and truly gone."
Mrs Wescott suggested the industrial area to Torquay's south was a better location for the proposed backpackers'.
She delivered several letters opposing the development to Surf Coast Shire this week.
"I can sit on my hands and let it happen, or I can be heard," she said.
"Someone has to do it, so this old duck's doing it."
Other "livid" residents slammed the plans for the backpacker hotel, about 18 metres from their aged care village established by Torquay Lions Club 20 years ago.
One third of the village's units neighbour the site, and management committee chair John McDonald raised noise, safety and traffic concerns.
Mr McDonald said "rowdy" international travellers "drinking, dancing and playing loud music" would ruin their "safe, pleasant neighbourhood".
The development would drastically reduce property values in the village causing "enormous consequences" for residents, he said.
Many residents relied on selling their unit to afford aged care when they could no longer live independently, Mr McDonald explained.
The village put these proceeds into lifestyle and support programs for current residents, he said.
But Mr McDonald welcomed other aspects of the Baines Torquay development, such as a cinema, medical centre and convenience store.
The Independent has contacted the Surf Coast Shire and the developer for comment.