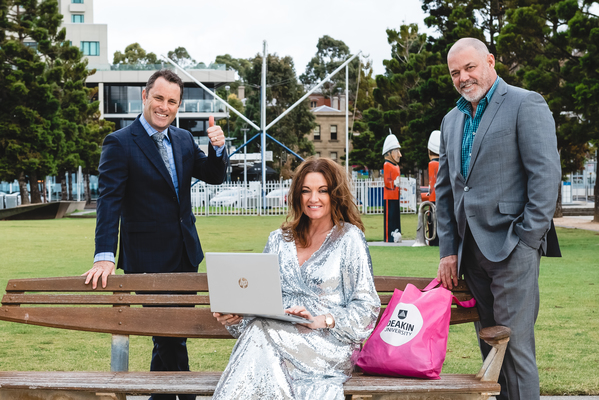 The Geelong Business Excellence Awards are set to "transform into an exciting virtual experience" amid the COVID-19 pandemic, Geelong Chamber of Commerce has announced.
The awards' presentation evening would be highly-produced and glamorous, delivering a "much-needed boost of positivity" to local businesses, according to chamber chief executive officer Ben Flynn.
"In the face of the current health pandemic, the purpose of the awards remains the same," he said.
"We are creating a platform to shine the spotlight on our clever and creative Geelong businesses and business leaders."
The online event, at 7pm on Thursday, 15 October, will feature entertainment, an in-studio MC and home competitions with prizes.
Guest will be able to connect with colleagues, peers and the community while dressing up from the comfort of home or their workplace.
While mass gathering restrictions could ease by October, the chamber opted to hold the event online for safety in case of another outbreak, Mr Flynn said.
He was confident the awards would be a "memorable event" allowing more people than ever to share in the excitement of finalists on the night, he said.
"It has been incredibly inspiring to hear, despite the hardship, the Geelong business community is committed to adapt and forge ahead."
The awards team has spent weeks calling businesses who have been nominated or expressed interest in the awards.
Many business leaders had used the entry process to reflect on their enterprise and plan for the future, according to the chamber.
Entries for the Geelong Business Excellence Awards close on July 24. Businesses do not need to be nominated to enter.
For information visit www.gbea.com.au or search Geelong Business Excellence Awards on Instagram or Facebook.