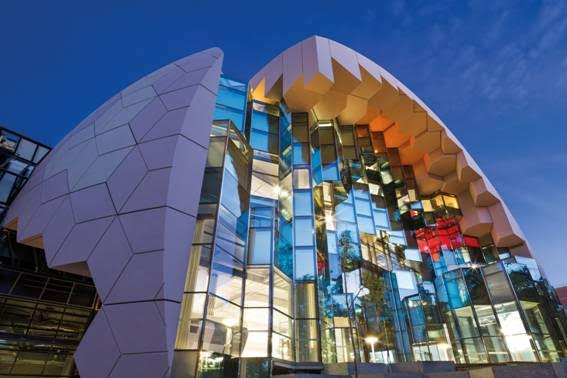 By Luke Voogt
Union officials have accused Geelong Regional Library Corporation (GRLC) of "abandoning" 46 employees stood down since March 31.
Australian Services Union (ASU) secretary Lisa Darmanin alleged the corporation had "used" the COVID-19 "pandemic as an opportunity to cut staff costs" by "abandoning" casual workers.
Since March 31 the corporation has cut shifts for 29 casual employees and shelved another 17 paid annual work experience positions.
Ms Darmanin called for the corporation to redeploy the workers to other duties or provide them with some income until regular work resumed.
"Library workers from across Victoria" had donated to a fundraiser for the casuals, which raised more than $1200 while the corporation "built a surplus" for 2019/20, Ms Darmanin said.
"It shouldn't be up to library staff around Victoria to reach into their own pockets to financially support their colleagues during a global pandemic."
Recently-resigned casual library employee Linda Hutchison said the decision showed "little regard for the dedication, faithfulness and value of these long-term staff members".
A stood-down casual, who wished to remain anonymous, said the decision had forced them and their partner to suspend their mortgage for at least three months.
"It's going to be difficult to catch up, as the repayments will be higher once they restart due to interest still accruing while in suspension.
"I've been earning my own income since the age of 16. I really dislike being dependent on my partner for income. "
According to the ASU, Geelong Regional Library Corporation had laid off about 25 per cent of its employees despite a "tiny 1.5 per cent drop in annual income".
But corporation chief executive officer Patti Manolis said the $300,000 loss since library closures on March 18 was "sudden and significant".
She forecast this figure would triple by December.
Casual staff already rostered on for shifts after March 18 had received pay until March 31, Ms Manolis said.
The corporation made the "difficult decision" to cut shifts after March 31 as no relief work was available, she said.
The corporation was still paying its 144 full-time and part-time staff as they worked from home, Ms Manolis said.
With libraries reopening on June 9 the corporation would be "re-engaging" casual staff, she said.
But casual staffing levels would be lower than "pre-COVID-19, due to fewer available shifts and the ongoing loss of income", Ms Manolis said.