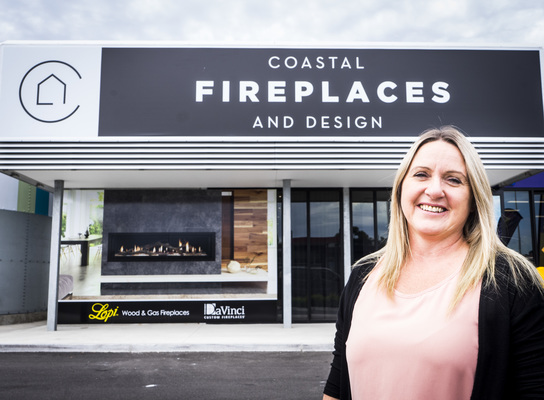 Coastal Fireplaces and Design is redefining the art of the modern fireplace and living room design.
This brand-new Geelong business takes the uncertainty and hassle out of choosing a fireplace that will warm your home.
With a supply and installation service that offers peace of mind, Coastal Fireplaces and Design brings to Geelong and the coast the very best quality products in LOPI and DaVinci Fireplaces.
"We are a one stop that offers the whole design process from start to finish," Heather Dorris says.
"A lot of people will buy a fireplace and really need that support when it comes to the overall design of the living space when incorporating the fireplace, that's where we can help.
"We sit down with them and work closely with their builders and architects when required, to relieve the client of all that stress."
For many home owners, their fireplace is their pride and joy during the winter months.
Whether it's wood or gas, the fireplace is the epicentre of the modern home.
Green Start technology is also available with wood heaters that are self-igniting with the press of a button. No newspaper and no firelighters required.
This weekend Coastal Fireplaces and Design is introducing the new Probuilder range of linear fireplaces that provide a beautiful flush finish.
The beauty of this is with the Cool Smart wall kit, which allows TVs to be mounted straight above the fireplace with no mantle or shelf needed.
People can also visit to see the new DAVINCI custom modular fireplace on display. It's an architecturally designed fireplace that provides multiple display and lighting options and provides a magnificent aesthetic and is 'the pinnacle in luxury living'.
Of course, some things never go out of style, such as customer service.
Coastal Fireplace and Design prides itself on being able to bring the very best customer service and support to Geelong and the Surf Coast.
While gas is becoming more popular for its convenience, Heather says there's still very much a soft spot for a wood fire.
"People still want that beautiful radiant heat that a wood fire can give," she says.