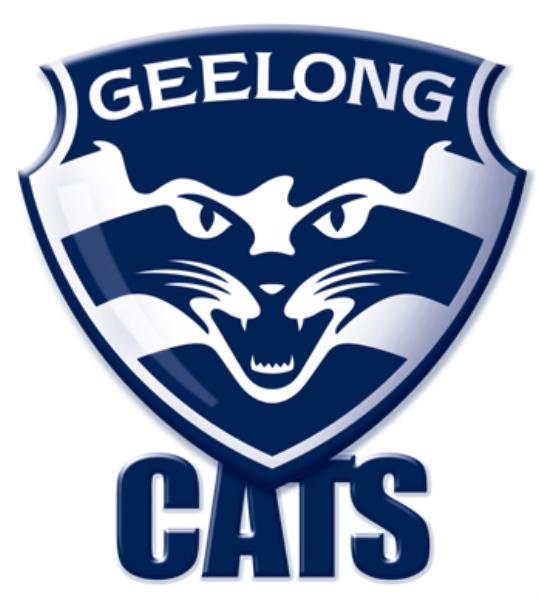 GEELONG Football Club announced its first operating loss in 15 years on Saturday night.
The club blamed falling attendances and a drop in commercial revenue for the $250,000 loss.
Home attendances at Simonds Stadium, the MCG and Etihad Stadium dropped from an average of 36,649 in 2013 to 33,915 this year.
Cats CEO Brian Cook said commercial revenue was down $1.1 million and football department spending increased $200,000 to $21.6 million.
"This is a disappointing outcome," Cook said.
"There are a number of factors that have contributed to this result. The tighter economic climate around Geelong has impacted on our main revenue sources.
"We are down in our profits from commercial operations, mainly in the areas of functions, venues, fundraising, membership and retail sales through our club store.
"Steps have already been taken to ensure improvement in these areas in 2015.
"While we saw an increase in our membership to a record level, we believe this area needs stronger growth if our club is to keep pace with other clubs.
"We are increasing our efforts to understand the needs of our supporters and members in an attempt to make the packages even more appealing."
Cook said the staged development of Simonds Stadium added to the loss.
"Over the past decade the club has invested all of our profits – over $13.0 million – back into Simonds Stadium," he said.
"No other club has the same issues around stadium costs, and in addition to this investment we continue to pay the City of Greater Geelong for leasing the venue and office space at the ground.
"These stadium costs are fixed regardless of how many games we play at our stadium and so increasing the number of games we play at Simonds Stadium is very important to our financial outcomes.
"Playing two of our home games at Etihad Stadium in 2014 was very costly to us and we continue to seek AFL support for returning these games to Simonds Stadium.
"While the overall result is disappointing, we continue to invest in our football department," Cook said.