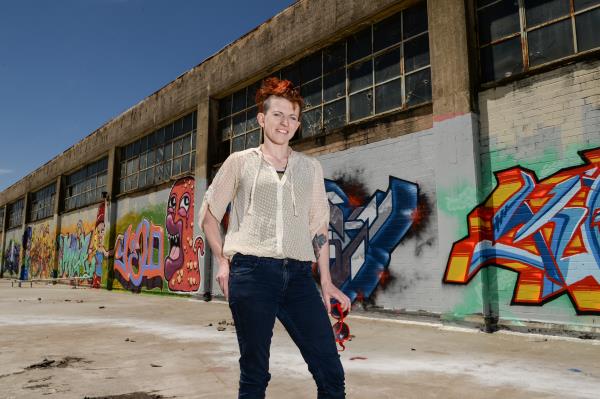 By NOEL MURPHY
A DERELICT power station at North Geelong could become a community precinct for graffiti and street artists under the plans of Vintage Warehouse boss Barry Ballis.
The abandoned site is being cleaned up and fenced off, with artists sought for the Powerhouse project.
The project could include activities such as art spaces, sub-culture displays, spray-off art and a film shoot-out competition.
Vividly-coloured photos and drone videos of the former State Electricity Commission's Geelong B power station emerged on social media over the weekend. They were immediately greeted with enthusiasm.
"This is seven stories high. It needs a bit of painting and decorating but it'll come up a treat with some creativity," said one post.
"It's going to be industrial meets street art…a match made in heaven."
The Ballis camp was reluctant to detail its plans, saying it was early days but that the activity fell well within the site's existing planning zoning.
"It's in an Industrial 1 zone where warehousing, industry and container storage are all permitted," a spokesman told the Independent.
"It's private land and, yes, these are definitely commercial arrangements."
The Independent last year revealed the old powerhouse as riddled inside and out with broken glass and concrete, sharp twisted metal, needles and pornographic artwork – a public danger ignored by owner and authorities alike.
A kaleidoscope of spray can art, pornography and vandalism made for a bizarre coloured exhibition and intruders faced the danger of falling two metres through unsecured holes.
Talks emerged last year of a possible boat storage facility at the power station, which the Ballis spokesperson said was "still in the mix".
"But we feel art is a much better use for the site and keeps within the industrial Toorak end of the bike track," he said.
See inside the abandoned power station by drone